I've got a new adventure going in my life right now - I'm part owner in a 6' x 6' booth space at an antique mall. Since that space is pretty small to display furniture, I've been looking for another place to rent. I found a really cool spot, but I'm not sure. It's just a corner of someone else's business and sigh. It just seems wonderful, but they've never done this type of renting before. I'm not sure I want to be the guinea pig!
However, I keep buying furniture! and I keep seeing the FABULOUS things I can do with it!
For Example --
I purchased this yesterday at auction.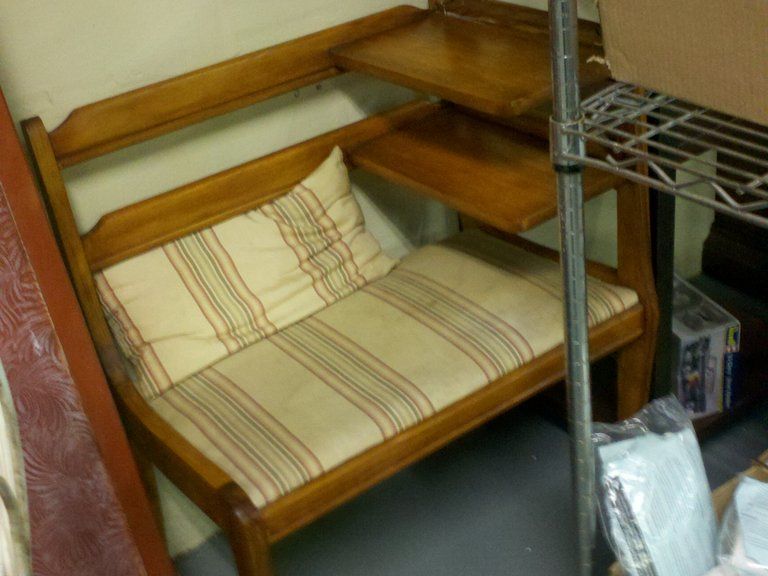 It's little bench with two shelves. In the olden days when we had telephones that actually attached to the wall and cords that were famously short, people actually sat in chair or on a bench when they talked on the phone. I had a vision for this little sad piece of furniture, so I bought it.
Then when I came home to see if I could find some good ideas on paint colors or fabrics, I found this...
Do you think my homely little bench will be transformed to look something like the inspiration piece??(The inspiration photo is from here --
Kanibal Home
)
I think it can, I think it can, I think it can, I think it can...

For more
Sundays in my City
and around the world, please visit
Unknown Mami
and all the other participants.
Have a wonderful day!
Kristin