While I was whooping it up in Rome my husband sent me an email asking if I'd like to go to Savannah with him. He was going to be going to the boat show while he was there, but thought it might be nice for us to have a little mini vacation together. I thought I might be in the mood for a weekend away just 5 days after I got back from Rome, so I said, SURE!
We left on Friday morning. I assumed (wrongly) that we were going to drive to Savannah.
A photo from later in the trip :)
What I mean is that I thought we were going to just drive to Savannah and not make a bunch of stops along the way. Well, I was very wrong. The 140 mile drive took us six and a half hours. Thankfully, I brought along my Kindle and some water. I didn't mind that he called on clients along the way, it just wasn't what I had initially expected. All in all, it was a nice drive.
We ate at a really nice seafood place in Darien, GA. Tom is hoping that they will advertise in the Waterway Guide, but in some ways I think he just likes to eat at Skippers Fish Camp. I'd have to agree, it was so good!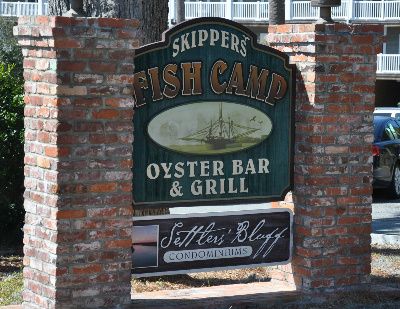 Across the street from that restaurant was this lovely place.
It looks like it would make a great halloween venue - or even a great halloween card. Tom loves to talk realestate, so he inquired about this building and found out that it's for sale for about 1.5 million. I'm sure it's priced for the location and not for the structure. Wow.
Eventually we did make it to our hotel - the Marriott on the river.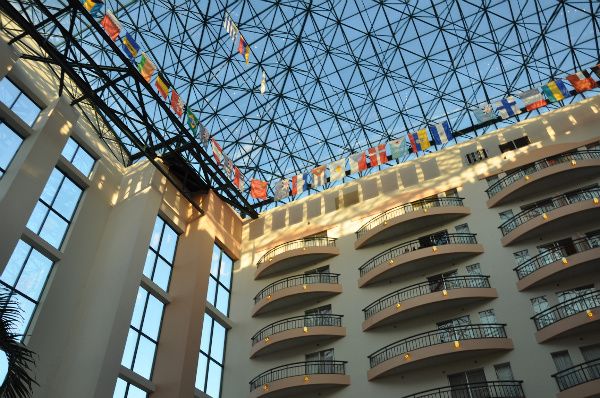 The inside was pretty cool - this was the atrium and there was a pool inside the atrium as well - so the whole place had sort of that chlorine pool smell. Not strong, but just enough to alert you to the presence of the pool. Since it was quite chilly this weekend in Savannah, the pool was a very welcomed treat for some, I'm sure.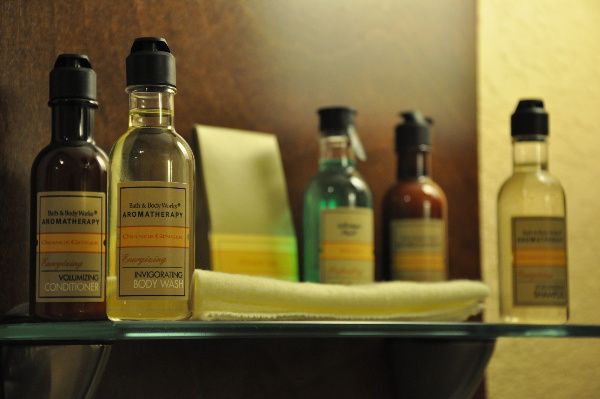 In our room the little shelf that held the complimentary soaps and such was very masculine. I mean the whole thing was masculine - the brown and tan colors against the wood grain backing of the shelf unit - it was very nice, but not girly in any way. I thought it was interesting.
We walked down on River Street and found a wonderful place to eat. The next day, Saturday, I spent the day alone and I managed to take over 200 photos. I guess I'll have to hurry up and talk about this weekend and then get back to Rome as soon as possible.
More on Savannah later.
Have a great week!
Kristin