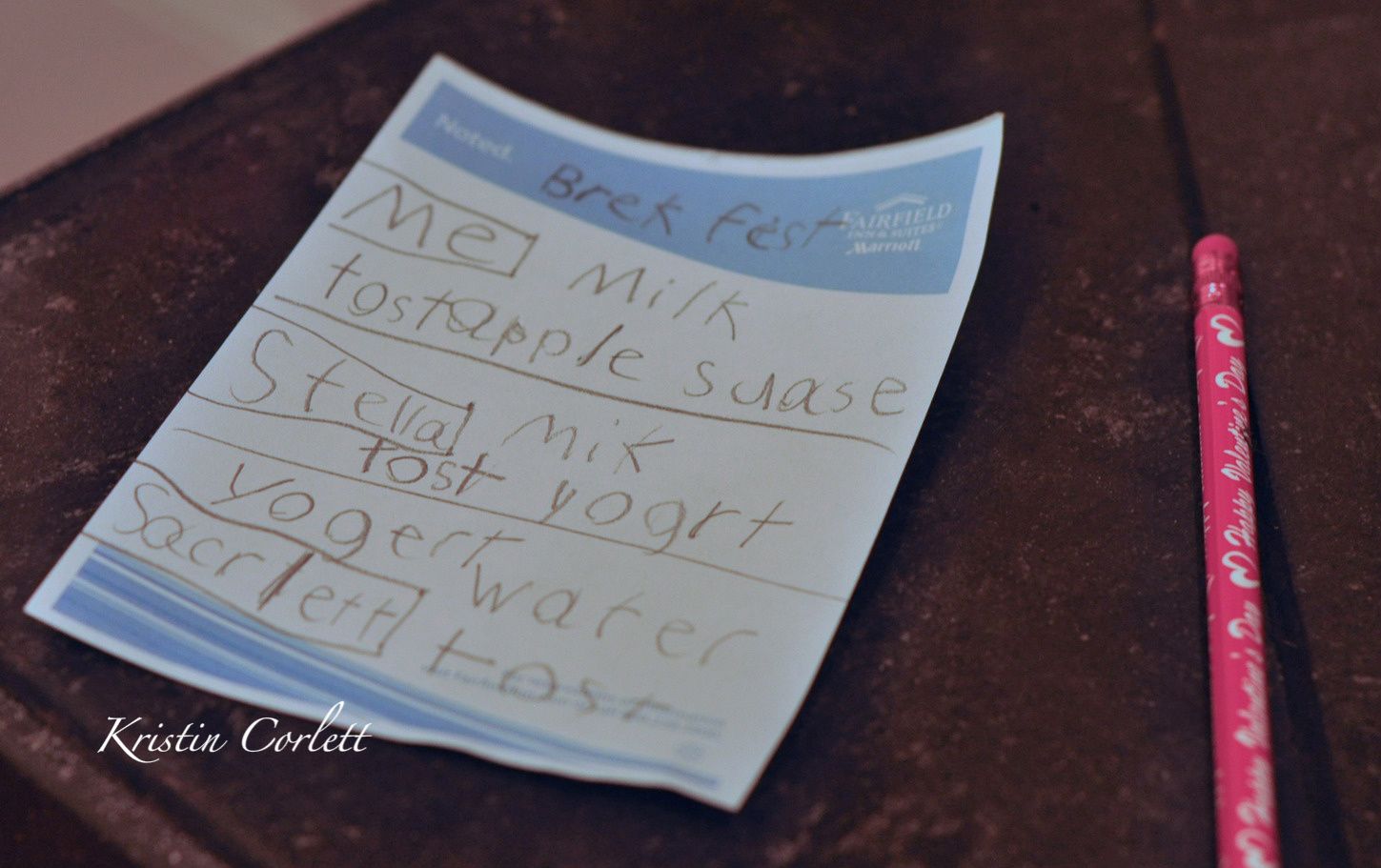 POTD - What's for breakfast?
©2011 Kristin Corlett
Last week when I spent the night with my nieces, I asked Zora to help me figure out what I was supposed to make for breakfast. She got out a scrap piece of paper and wrote this list. Zora just turned seven and I think she did a pretty good job writing out the list. She misspelled several things and she still hasn't quite gotten got the hang of how to write Scarlett's name, but she did a great job. The list certainly helped me in the morning, that's for sure.
Enjoy!
Kristin