The
Hangout
in Gulf Shores, AL knows what kids like, that's for sure. A couple of times while we were there a fire engine siren blared and bubbles came pouring out of the front of the red cage. Tons and tons of bubbles!
Kids came running from the indoor seating, from the
giant sand pile
and from the far corners.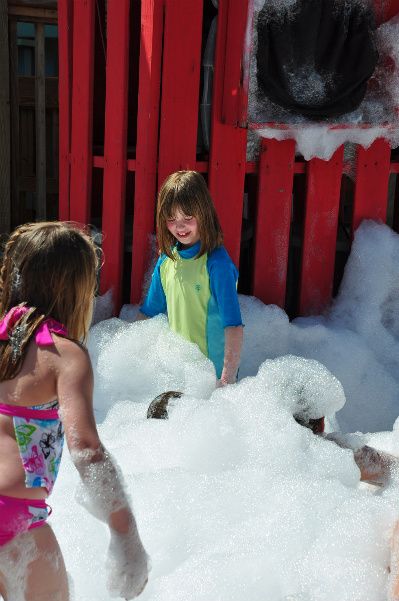 The bubbles are non toxic, won't hurt their eyes, is edible and from what I could understand it really isn't soap. These photos are are from a few minutes after the bubbles were dispensed. It looked like a mountain of bubbles and the first few kids to jump in were totally engulfed in the fluffy clouds.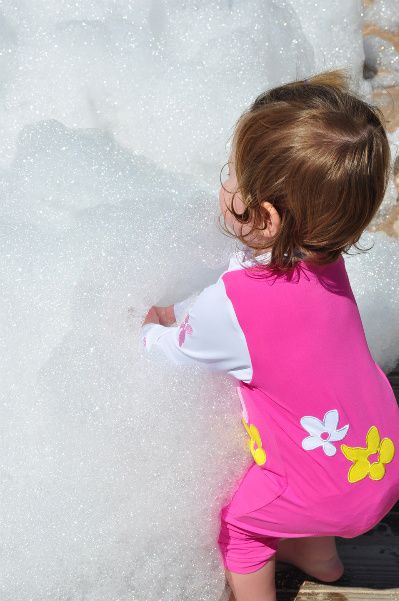 Scarlett ran over just like everyone else, but she stood and watched a long time before reaching in to feel the bubbles.
She finally walked all the way in at the urging of these three girls. This is really as far as she would go though.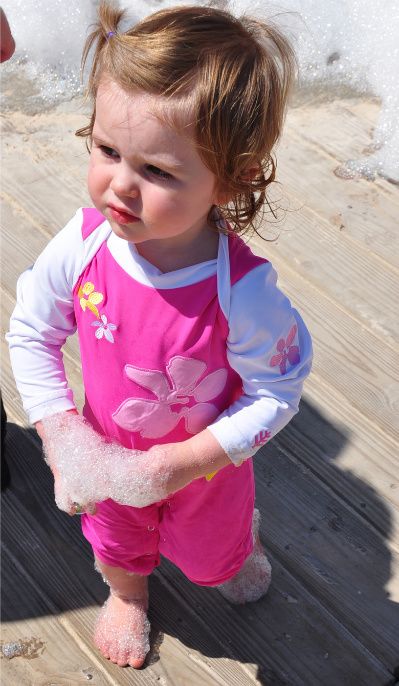 When she came out, the bubbles only stuck to her hands and feet. So cute.

Hope you enjoyed a look, once again, at Gulf Shores and the
Hangout
- for more
Sundays in my City
head on over to
Unknown Mami
!
Have a great day!
Kristin