On the Good Ship Lollipop.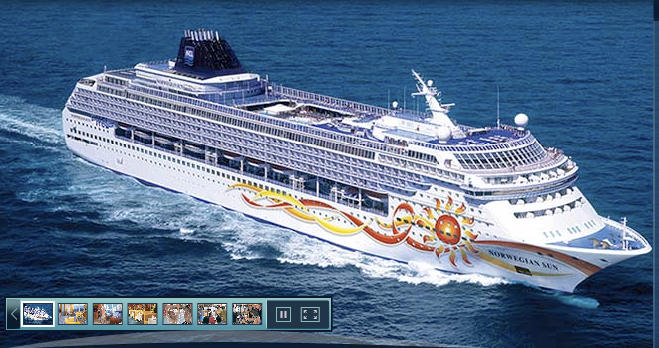 Well, this ship is called the Norwegian Sun. This will be my home for about a week. I've cruised on Carnival and Princess, so I'm really looking forward to the Norwegian line.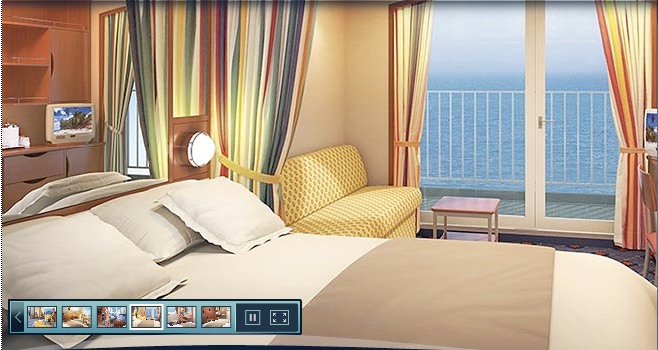 This is going to be our stateroom. We always have a balcony room when we cruise so we can open the door and get ocean air all night while we sleep.

There is an internet station, which costs a bit of $$, but I'm sure I'll check in a couple of times, but I'm not taking my own computer. It's a scary thought to leave my computer behind, but I can do it :)
I can do it knowing I have access to a computer!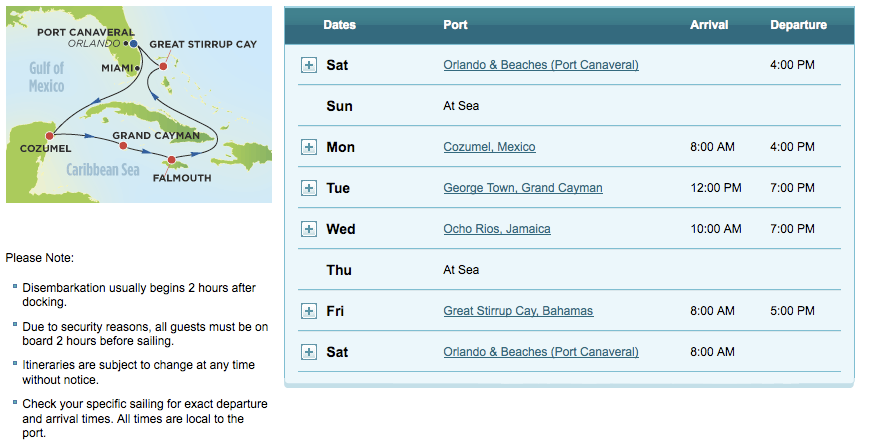 Click to enlarge the map.
My Aunt and Uncle live part time in the Cayman Islands so they are going to come pick us up on Tuesday and give us the nickel tour. I'm excited to spend the day with them - how fun!
I'm looking forward to the cruise and not worrying about the health of my sweet Mocha. I think I cried myself out yesterday and the evening before and I hope to just enjoy the vacation with my husband.
I hope you have a wonderful week.
Kristin