Happy New Year!
I had a friend from Pennsylvania staying with me for a few days over the New Year holidays. She was itching to warm her feet from the snowy PA weather and thankfully, after a few days, Jacksonville did warm up a bit.
We went to Jacksonville Beach one afternoon, the tide was moving out making the sand hard packed and easy for strolling and shell collecting.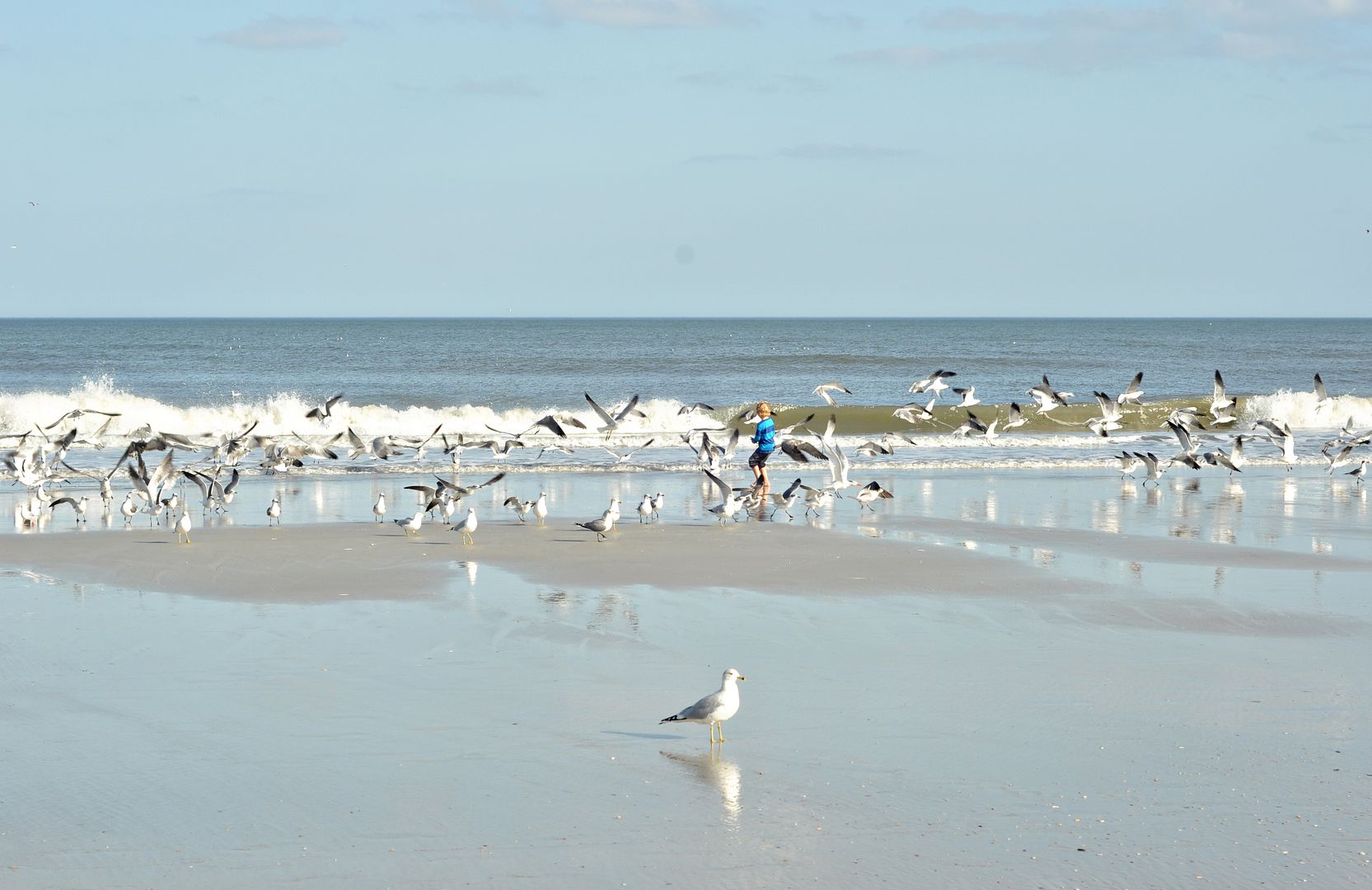 The seagulls were enjoying the weather by just hanging out by the waters edge. Along came this young boy determined to walk right into the flock. It was quite a hoot when they all (except this fella in front) started squawking and taking flight! The boy was startled for a moment, but quickly enjoyed the happenings all around him.
*Please click to enlarge the photos
I'm a lot like that boy this year. I'm determined to stir it up a bit this year. I have a list a mile long of all the things I'd like to do, the things I'd like to start back up again (photography and blogging being two of those things) and new projects I want to tackle. I want to expand my antique business, paint more furniture and get my name out there.
My goal for The Goat this year, 2013, is to blog at least once a week. I think I can probably dip my feet into the water that much in the beginning and hopefully by the middle of the year, I'll be able to add in a couple more days a week.
One of my very favorite messages that I've received from The Universe (
www.tut.com
) is how I'm going to end this post.
In all things, always and forever, simply wish the best for all involved, without stating what you think that is.




And then, whatever does happen, no matter what happens, know that it was.
All the best,




The Universe