Light Switch Covers - Boy do I love 'em. This one right here is the one that started it. It is a paper covered metal cover that my Aunt Gail gave me for a birthday or a Christmas, I can't quite remember. The funny part is that my Aunts and Uncles didn't give us kids gifts very often so I am not quite sure why I got this gift - but it has truly become a "style statement" of mine ever since.
When I moved into my first apartment, the old plate cover in my bedroom came off and this one went on. Every time I moved this baby went with me and its friends. The hunt for fun and interesting covers became a fun treasure hunt. When my husband and I started building our new home the large toggle switches were the standard lighting switches installed in new homes - I quickly vetoed that idea...I now had several dozen switch covers and I wasn't about to not be able to use them. The large rectangle switches are hard to decorate. There just isn't a lot of room for decoration around the outside of such a lare switch, so the thought of being able to go out and find new covers was not appealing.
As you can see, cats are a major theme in my home. However I think those are the only three cat covers that I have. One of my favorites is the enamel payphone cover - that was one of my very first covers. It remains one of my favorites. I love pottery, so I was thrilled to find the pottery cover that was over scale. It hides a multitude of sins and wipes off easily. I love the pair of flip-flops that is in my office. My husband found them on ebay, I do believe. He surprised me with them shortly after we moved in here. I chose such an unusual color for the office that I was sure I would never find something to go in here.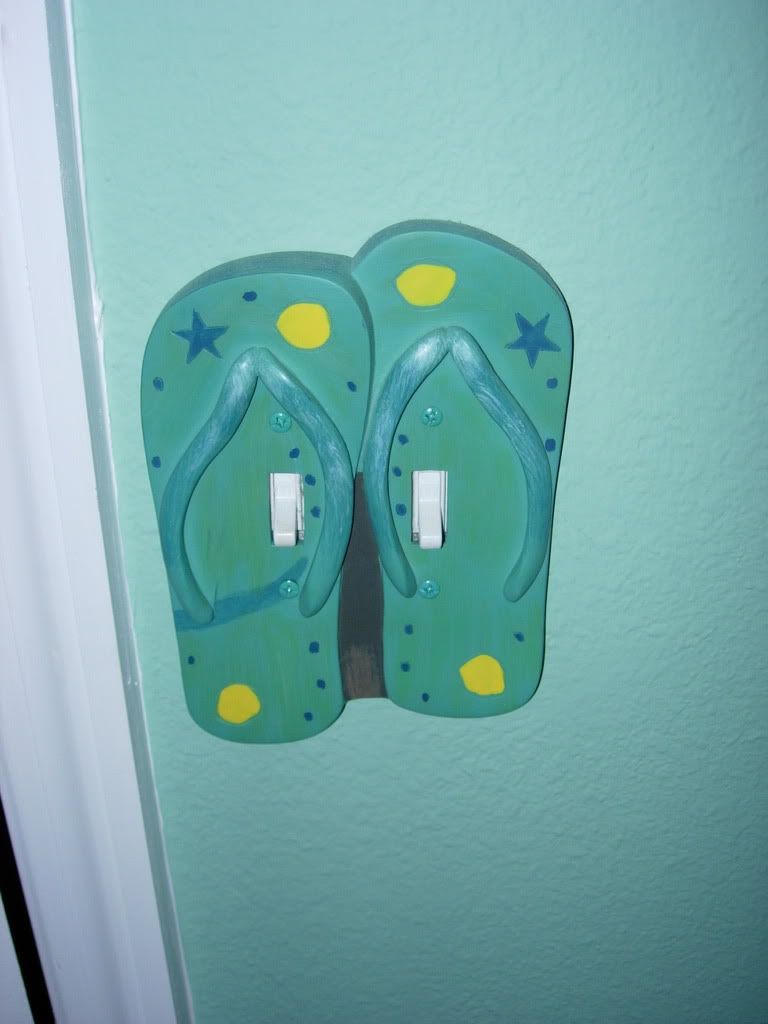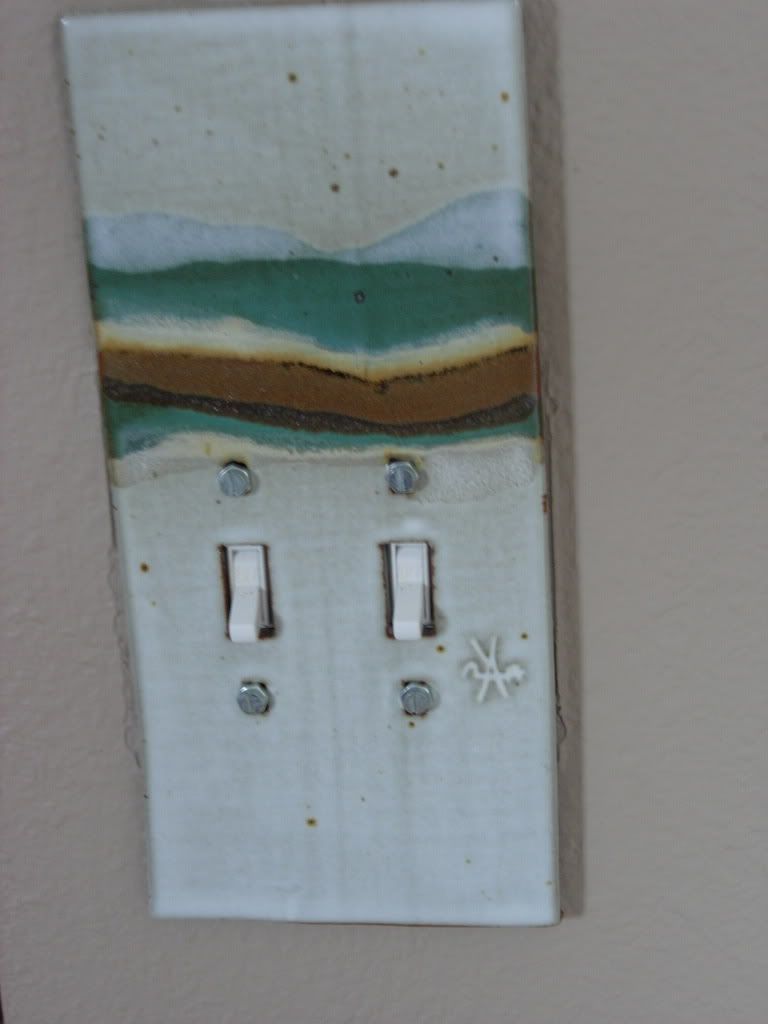 I love that by just changing out the cover, the personality of the room changes or that you can add in a bit of personality and fun into a room that is just average. I find a lot of these covers in artsy shops and art fairs, but even the regular home improvement stores have a whole wall devoted to plate and outlet covers. Not a single one of my covers match (unless they haven't been changed out) and I am slowly collecting more and more outlet covers, too.
If you decide to change out your outlet covers and light switch covers, I would suggest putting all of the covers that you take off into a labeled box so if and when you move, you won't have to go purchase all new covers when you take the ones you have collected with you.
Have a Great Day!
Kristin