It's Friday Fragments Day!!
It's Friday Fragments Day!
It's Friday Fragments Day!
It's Friday Fragments Day!
It's Friday Fragments Day!
Welcome to
Friday Fragments
! This is the place where we're able to put little snippets of fun or interesting things together without having to stretch that idea into an entire blog post.
Mrs. 4444
is our lovely host and I am so grateful for her continued hosting of this fun carnival. For more
Friday Fragment
finds, please head on over to
Half-Past Kissin' Time.
Thanks!
*•-:¦:-•:*''''*:•-:¦:-•
I've discovered that when you have a credit card that is completely paid off, big money things find their way to the pocketbook. $5000 in teeth (just mine), $40 three times a week for 6 weeks for the Chiropractic appts that I need for my back and neck, $600 on the car, once a year automatic payments show up - so I knew about that one, but had forgotten the time of year. I think there are a few more, but I'm in denial.
*•-:¦:-•:*''''*:•-:¦:-•
At our monthly potluck one of the women makes a really great punch. She's kind of a jokster so I purchased a shark fin ice ring that I'm going to freeze. At the next potluck I'll sneak it into her punch. I think she'll get a kick out of it!
Google images
This is the mold. It's a hoot!
*•-:¦:-•:*''''*:•-:¦:-•
For the
They Grow Up So Quickly
part of the program.
I took this picture in October 2010 when I went home to Michigan to visit with my family and my nieces.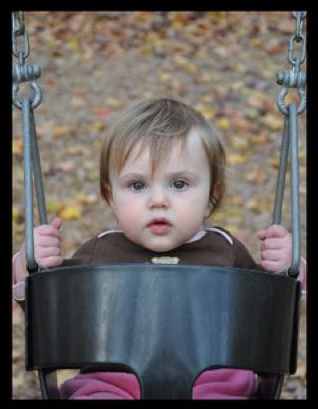 This is Scarlett the week of her first birthday.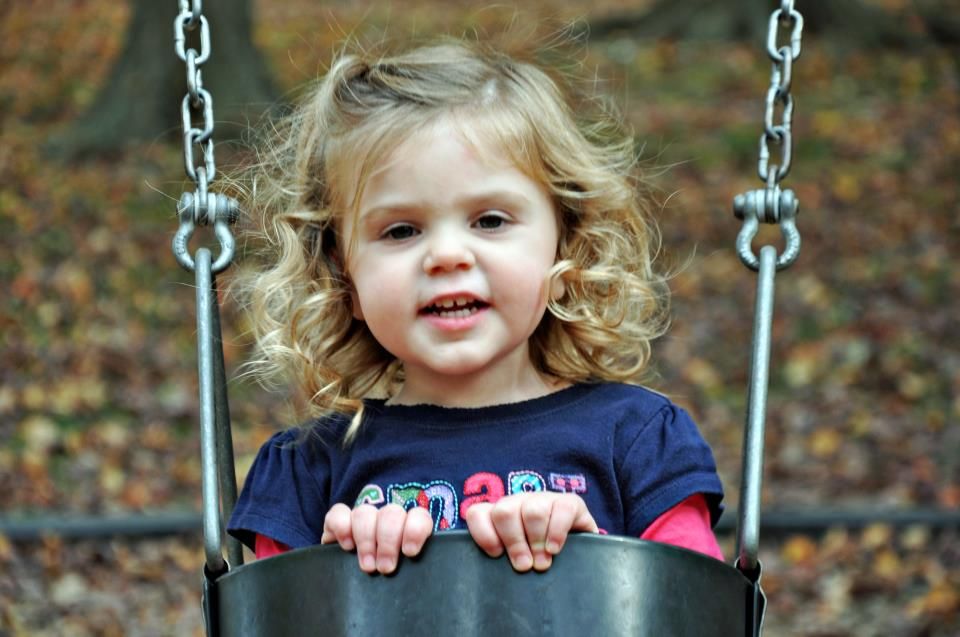 This picture is Scarlett, October 2011. It's once again the week of her birthday. I took this photo in the same park and on the same swing set as I had the year before. She looks like such a big kid and she's only two!
I'm totally jealous of her curls.
*•-:¦:-•:*''''*:•-:¦:-•
I have seen this photo on Facebook a dozen times and it never fails to crack me up!
Hello?
Is it me you're looking for?
I can see it in your eyes
I can see it in your smile
You're all I've ever wanted
And my arms are open wide
'cause you know just what to say
And you know just what to do
And I want to tell you so much
I love you
I long to see the sunlight in your hair
And tell you time and time again
How much I care
Sometimes I feel my heart will overflow
Hello!
I've just got to let you know
'cause I wonder where you are
And I wonder what you do
Are you somewhere feeling lonely?
Or is someone loving you?
Tell me how to win your heart
For I haven't got a clue
But let me start by saying I love you
*•-:¦:-•:*''''*:•-:¦:-•
We only have 64 more days of the year 2011. We've already passed through 301 days. Can you remember most of those days? I can't. I'm glad I have a blog so I can remember what in the world I have been doing this year.
*•-:¦:-•:*''''*:•-:¦:-•
I've got dozens of people collecting bread bag tags for me. It's fun going to the mailbox and finding a little envelope with a few tags tucked inside. Had I realized this project was going to bring me more snail mail I would have started this a long time ago! Thanks everyone, I'm still collecting. If I could fill an entire wall with them, that would be awesome. I have a vision of a backdrop of the tags with photographs hanging in front.
*•-:¦:-•:*''''*:•-:¦:-•
Thanks for stopping by my late entry :0) I'm just happy to be able to participate this week.
Don't forget to visit
Half Past Kissing Time
to see the other
Fragmenters
.
Kristin