Welcome! Welcome! Welcome!
to the One Hundred Thirty Fifth Edition of Half Past Kissing Time's Friday Fragments!
Come on in y'all and listen to these little bits of fun and then run on down yonder to Mrs. 4444s place to go visit more friends and see their bits. Well, their fragmented bits anyway.
We always have fun on Fridays - thanks for joining me.
I cleared out my Google Reader just last weekend and tonight it's up to 932 unread posts. I think I have too many blogs in my reader.
I'm the type of person that doesn't want to miss anything. I hate to go to bed because I don't want to miss anything. I don't want to leave an event, be the first one to leave a dinner event or delete a blog I read once just in case something cool happens and I miss it! So that's one of the reasons why I have 932 unread blog posts in less than a week. sigh.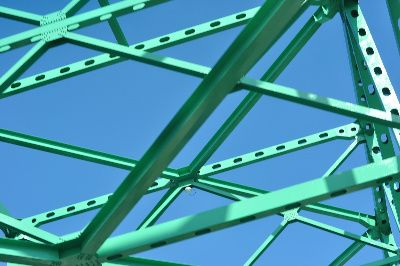 I remember as a kid when my parents would have a party that I would stay awake as long as possible with my pillow on the air vent and my head on the pillow just listening to the sounds coming from the floor below. I couldn't hear any words really, just chatter and laughing. It's one of my favorite childhood memories.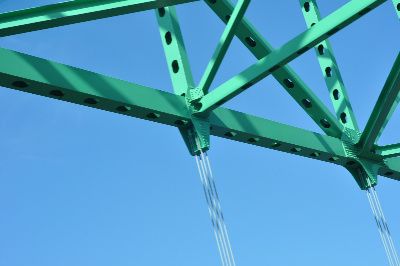 My husband and I are working our local Home and Patio Show this weekend. The event starts on Thursday and runs through Sunday. As things slowed down on the first day of the show, we walked over to the booth across the aisle and purchased a new bed. I've been expressing the need for a new bed for quite some time. This bed we purchased is a dense foam bed. I was considering it in October when we did the fall home show and today when I laid on it, I knew it was the right bed. It's being delivered next weekend. I'm so excited. Our current bed is 13 years old and I've been getting poked in the side by a spring for quite some time.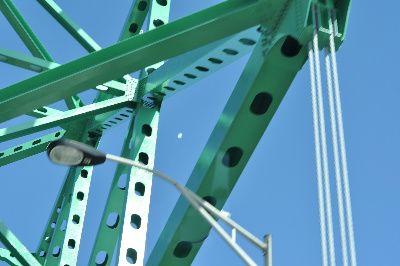 I have successfully completed two months of my photo project - to take a photo a day. Not just post a photo a day, but to physically take it. Twice I have gotten to 11pm and realized that I had not picked up the camera! I had to scramble to set up a shot that's for sure. If you'd like to see all of the photos in my 365 set you can see them on
Shuttercal
listed like a little calendar or you can see them on Flickr in my
365 project folder
. I have really enjoyed doing this project.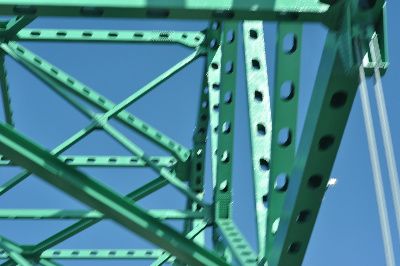 All of the photos in this post were taken by me while driving over the Hart Bridge in Jacksonville, FL. I just put the camera on Auto and clicked away. That's why they are all blurry :) I still liked the color of the newly painted green bridge with the blue sky.
Thanks so much for stopping by my place!
Have a wonderful weekend.
Kristin