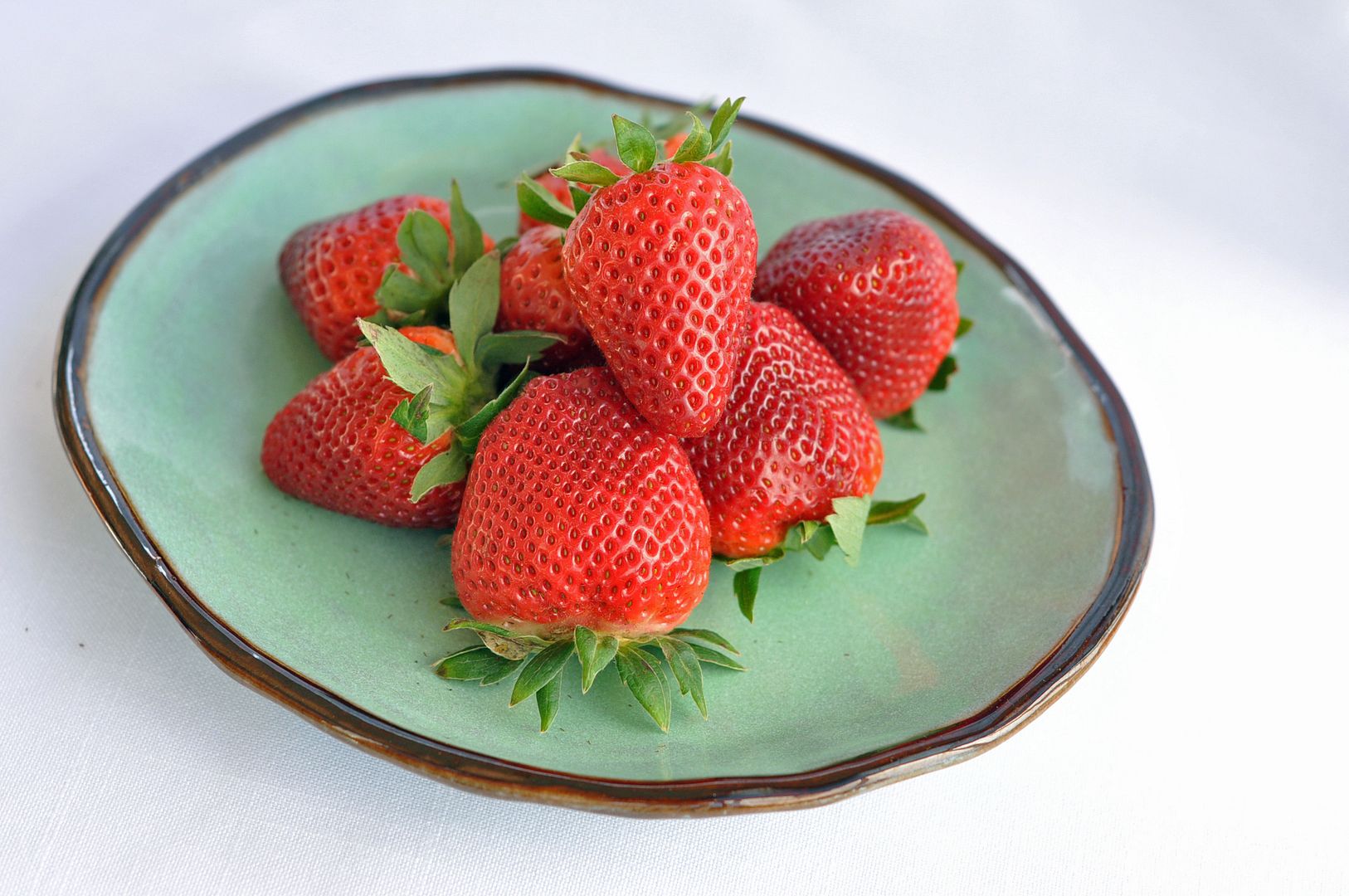 POTD - Florida strawberries are here!
©2011 Kristin Corlett
Florida strawberries have arrived in our grocery stores. The first strawberries of the season are big guys and are so incredibly sweet. I don't eat strawberries very often, but I always try to buy a quart or two right at the beginning of the Florida strawberry season.
This little photo shoot was an experiment. I took this shot on my patio while trying to keep parchment paper taped to the screen on my patio. I need a new system to keep the bright bright sunshine toned down...or maybe if I had 8 hands. That would have worked! Tape doesn't stick to parchment paper. It looks like it will, but the tiniest of breezes lets you know that it is not stuck. It was a comedy of errors!
Enjoy the strawberries!
Kristin