It's Friday Fragments Day!!
It's Friday Fragments Day!
It's Friday Fragments Day!
It's Friday Fragments Day!
It's Friday Fragments Day!
Welcome to
Friday Fragments
! This is the place where we're able to put little snippets of fun or interesting things together without having to stretch that idea into an entire blog post.
Mrs. 4444
is our lovely host and I am so grateful for her continued hosting of this fun carnival. For more
Friday Fragment
finds, please head on over to
Half-Past Kissin' Time.
Thanks!
*•-:¦:-•:*''''*:•-:¦:-•
I think it's pretty safe to say that you just shouldn't hit yourself in the head, no matter what you have purchased! This was from
Failblog.org
.
*•-:¦:-•:*''''*:•-:¦:-•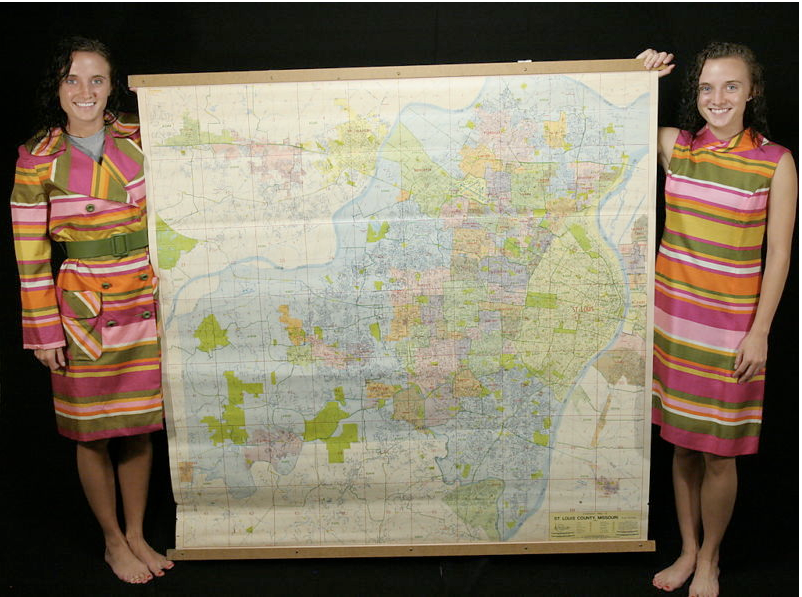 I'm sure that the very first thing you notice about this picture is the giant
Map of St. Louis
. You certainly don't notice the stripes on either side. OH! Those are people dressed in stripes on either side. This is an active listing on ebay. If you're looking for a large map of
St. Louis, here ya go
! If you're looking for a striped dress, you may have to look elsewhere.
*•-:¦:-•:*''''*:•-:¦:-•
Have you seen the HGTV show "
Urban Oasis 2011
?" Vern Yip designed the space and it's gorgeous! Vern couldn't do it all himself so he happened to find this incredibly talented artist, visionary and all around awesome guy who owns
FourSided Framing
in Chicago to add a few items to the Vern Yip designed apartment. I just happen to know this fabulous guy! If you haven't seen the show I suggest you check out when it's showing again,
here
, and give it a watch. If you live in the Chicago area, be sure to go to Todd's totally awesome shop,
Foursided framing and gift boutique
. I haven't been there yet, but he used to have a store in Lansing, MI and I have quite a few lovely items from his place and my framed photos from him are awesome. (You can like
Foursided on Facebook
, too!)
*•-:¦:-•:*''''*:•-:¦:-•
Cartoon purse or is real?
You can see more of these real life, cartoon looking purses at
The Purse Blog
. I cannot make my eyes see this as a 3-D purse. It is quite a concept! Bravo for someone coming up with it.
*•-:¦:-•:*''''*:•-:¦:-•
Are you ever at a loss as to how to wrap a gift? I have some wrapping paper that I love and I use it, but when I only buy a few gifts a year for the same people, I really don't want to wrap their gifts in the same paper each time. The
Babble
website featured
10 fabulous gift wrapping ideas
and I liked quite a few of them. The one above is SO great! and would give me an excuse to get some yarn in many colors.
*•-:¦:-•:*''''*:•-:¦:-•
OK and for this, I am a little embarrassed. I found this website called
The Cat Scan
and I didn't even get to the bottom of the first page before I had my poor Mocha shoved, unwillingly, on top of the scanner. She finally just submitted and laid down, but her front paws were off the scanner plate. I'll get all four paws at some point. It looks like I have a new Mocha Project! She's just gonna love all the attention. ha!
It would be easier, if there was more head room for her over the scanner. I'll work on that.
*•-:¦:-•:*''''*:•-:¦:-•
Hope you have enjoyed my links this week. I have spent half the night reading blogs and just enjoying having the time to do that. This represents only a teeeny fraction of the cool stuff I found. More cool stuff can be found at
Mrs. 4444
's place though, as the
Friday Fraggers
are linking up there.
Have a great weekend!
Kristin