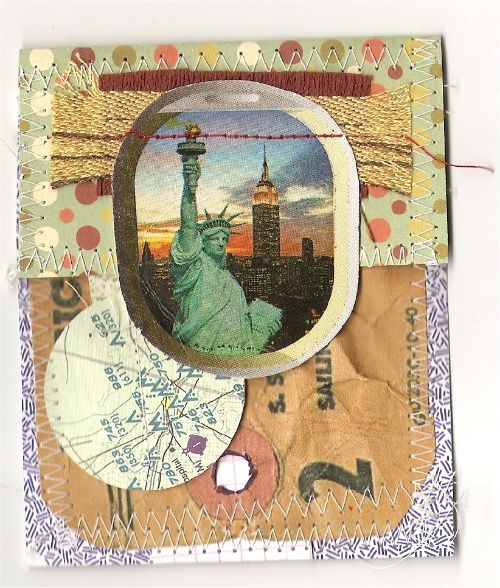 I've been on a crafty kick lately and my spare bedroom shows it! It's scattered from end to with paper, drink cups, magazines, newspapers, ribbons and junk mail. I've been making journal pages, usually one page a night, but a few nights ago I just wanted a small project.
I was standing in line at a store and noticed the not-so-cool gift card envelopes on display and a lightbulb went off in my head. I could make some that would be fun and interesting and for a great price. The gift card envelope I saw was $4. I think that's a great price for mine, too!
So I came home and immediately started playing around with making a gift card envelope. It took me a few hours to get this one made - so at $4 each I wouldn't be making much money per hour! BUT now that I've put one together that I like, I could certainly make them a bit faster.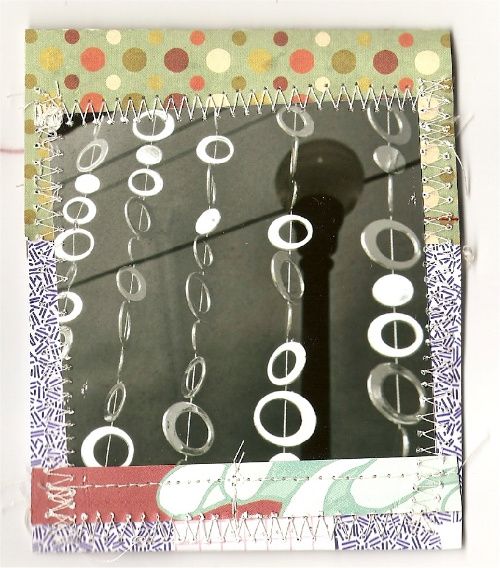 The best part of the gift card is that I incorporated a portion of one of my photos on the back. For the recipient, I bet the best part would be the gift card! I just hope that the gift card holder gets passed along for years and years.
This specific holder was made from a security envelope, scrapbook paper, a photograph, a cut out image from a soft drink cup, a scanned image of a baggage tag and a cut out from an aviation map. Oh and lots and lots of sewing thread. I think a velcro dot will be placed on the tab so that it can be kept closed. I can't quite decide if I want it to be fastened closed or just left as is.
When I get a few more made I'll put them for sale on Etsy. I think a dozen would be a good start. Better get back to the sewing room!
****
I went to Daytona Beach this weekend with my husband, that's why I have been absent so many days in a row. It was nice going back. I do miss Daytona. More on that later!
Hope you have a great day!
Kristin