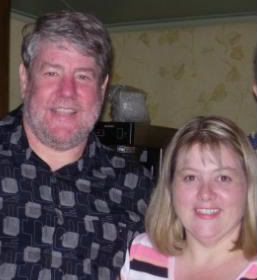 Happy Birthday My Dear Husband!
You are a nine nine baby and next year your birthday will be 09/09/09. I'm thinking this year leading up to those fantastic numbers, will be fabulous!! Let's make this your best year yet, Tom!
Love to you,
Your Wife
(I love saying that)
*this picture was taken about a month ago. We were having dinner with Liz and Walter. How did I get so short?

Happy Birthday also goes out to Jeffrey. My dear friend's son.
He's a teen this year... 13! Oh boy! All grown up and no where to go lol