Eeek, I don't have any Friday Fragments started for this week. Usually I have a draft with some interesting tidbits, but this week there is nothing! So I'm going to have to put on my thinking cap.
While I'm thinking,
Friday Fragments
is hosted by Mrs. 4444 over at Half-Past Kissing Time and she and many others all put there little bit and pieces of unrelated pieces of goodness and laughter into one post and then share it with the other fragmentors (fragmentors or fragmenters?) and their friends. Please go visit the other FF posts, when you finish with mine of course!
*•-:¦:-•:*''''*:•-:¦:-•
Since I have the house to myself today and I've got very little on the DVR to watch, I turned the TV to the Ellen show. Funny thing is that she had an interview with Dennis Quaid, who I love, and she showed this clip from a few years back. I saw that clip when it originally aired! Oh goodness, it is so funny!
Dennis Quaid is here!
Dennis said in the interview I watched today that his local Starbucks employees say, "Dennis Quaid is here" every time he walks in the door. How funny.
*•-:¦:-•:*''''*:•-:¦:-•
In the mail the other day an "InStyle" magazine was in the box. I don't get that magazine, so I looked at the name. It was addressed to my husband. Hmmmm. I handed it to him and asked him if there was something he wanted to tell me? He laughed and said no. Looks like we have this subscription until Aug. Sorry InStyle, we will not be readin your magazine. I'm allergic to perfume inserts so I just toss the magazine if they are too smelly and yours is too smelly - even for my husband :)
*•-:¦:-•:*''''*:•-:¦:-•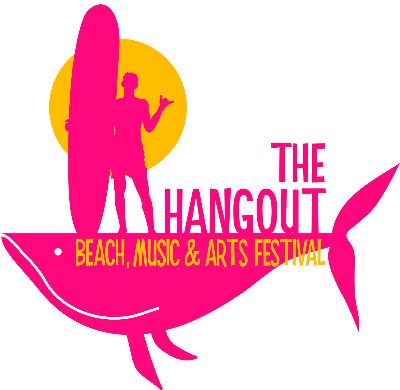 I'm going back to Gulf Shores May 14-16 for The Hangout, Beach, Music and Arts Festival. You can get more information here at
HangoutMusicFest.com
. John Legend and Alison Krauss will be there and those are Alison's two favorite artists. So when my mom and I told her about it, she decided to make it a vacation and come down to Gulf Shores. If Hillary can get the days off of work, she will be coming down with Alison - and my mom will watch the kids. If Hillary can't, then my Mom, Alison and the three girls will all pile in the car. I don't usually attend music events, but if my sisters or my sister and nieces are going to be just 6 hours away, I'm there! I'm wearing a path to Gulf Shores that's for sure.
*•-:¦:-•:*''''*:•-:¦:-•
Have you ever heard of the
Impossible Project
? When Polaroid stopped making their film, there was a cry from the art community - a big giant cry. Many people came together to make the impossible project a reality. As of the 25th of March 2010 (yesterday) sales of the brand new instant film for traditional Polaroid cameras went on sale. The impossible was made possible.
*•-:¦:-•:*''''*:•-:¦:-•
One of my favorite bloggers has started up another blog. She closed her original blog and took some time off from the online craziness for several months but she's back. If you like beautiful photography, vintage finds, before and afters and lovely writing, then please take a peek at
Vintage Remixed
.
*•-:¦:-•:*''''*:•-:¦:-•
I still haven't unpacked my suitcase and I got back home on Monday, so I'm going to scoot. Happy Friday Fragment day! Hope you have a delightful weekend :)
Kristin