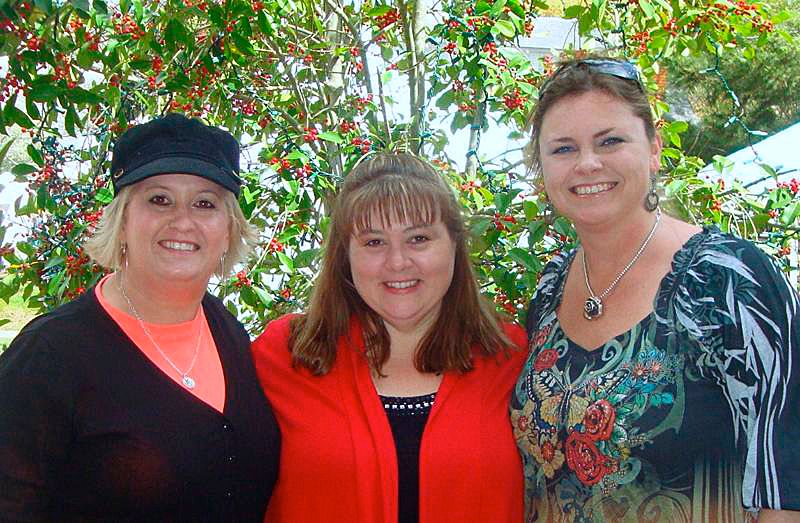 Leigh, Kristin, Jennifer
This is just one of the many happy stories of bloggers meeting one another. This particular meeting had the
Tales of Bloggeritaville
meeting The Goat.
Dust Bunny Hostage
had already met Tales and Goat, but we decided to invite her along anyway :) She's taller than us, so we really didn't have a choice.
Oh I jest!
It's always so much fun to get together. Leigh (
Tales from Bloggeritaville
) brought her Mom along, too - so we were actually a group of four. We met at the Fairhope Art Fair on Sunday, the coldest day of the weekend, I do believe, and we shivered and shopped and talked and talked. We ate lunch, too.
I have to tell you, I forgot to bring an extra battery so my camera was rendered useless. I had to borrow Dust Bunny's camera, but I was so defeated that I only took a few shots. I can't begin to explain how much fun this little adventure was - we wandered around the fair and I loved seeing what caught the attention of our group.
This was one of the very first booths that we passed and it was an immediate hit. Leigh and her mom, in red, are looking through the antique spoon handle rings looking for the initial "B." They found a K for me, but I knew I would never wear it - heck I rarely wear my wedding ring! The windchimes called Leigh's mom though and just moments before we left the fair she splurged and bought a windchime made of flattened spoons. The sound it made was just lovely. I'm so glad she got it.
Leigh never did see a B, as far as I know, although there were a lot of cool rings in this booth. The belts on the far right of the photo are flattened spoons! Everyone thought that it was a look that Leigh would wear - and when she held them up to her waist, it was confirmed - she would look great in them. She chose not to buy them though. That's alright, you can't buy everything at these places.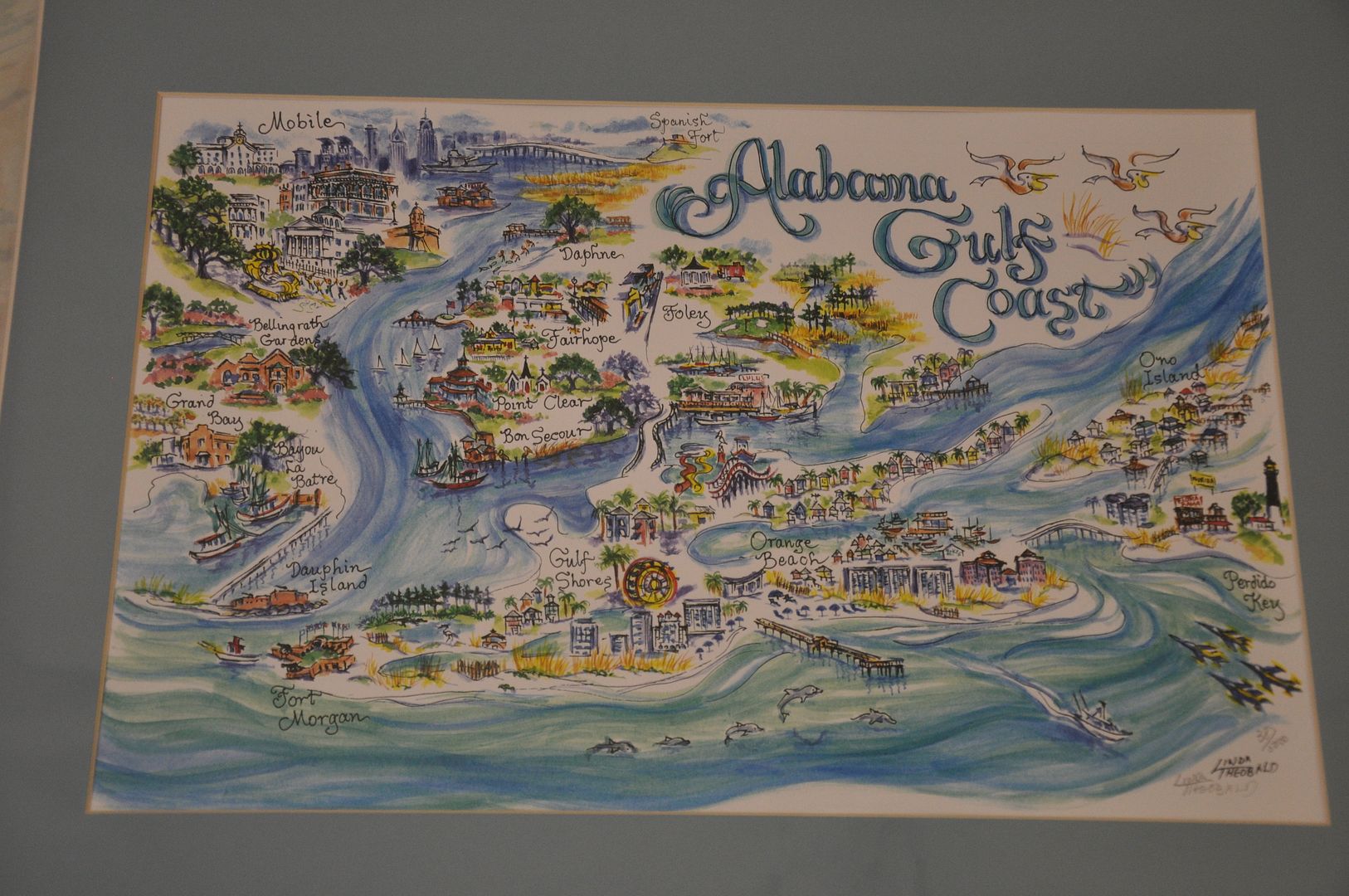 I was thinking that I didn't buy anything when I was with the girls, but ya know, I did! My Mom had mentioned that she'd like to have a map of the area to hang up at the condo (which I am tongue in cheek calling "the retirement home.") I don't think this map is what she had in mind, but I love these hand drawn maps. This particular one is by
Linda Theobald
. You can click the photo to enlarge it - it's kind of hard to see this small.
There were several antique shops, consignment shops and thrifty little shops along the art fair route and Leigh and her mom had to steal a peek in them. It was great to see
Thirfty Thursday
in action! Jennifer (
Dust Bunny Hostage
) and I tended to stand outside and jab away. I found that Jennifer and I could have a talking competition and I still don't know who would win!
At 5pm we got back on the shuttle to our cars and said goodbye in the parking lot. However, Jennifer gave Leigh and I a gift (which I have not photographed) but I love it! It's a jar full of wooden spools of thread. I have always admired the wooden spools but have never collected them, I'm thrilled to pieces that I was given this gift. Thanks so much dear bunny of dust. I appreciate having something that you spent time collecting. What a joy.
Now, here's the part that I have to admit that Jennifer and I didn't part ways quite yet. Leigh needed to go retrieve her kids from her dad, but Jennifer and I just couldn't part, not quite yet. So she took me up to Mobile Bay, through her little town and then back to my car. We sat in the parking lot for another 30 minutes or so and we both knew that it was indeed time to part ways.
Thanks Leigh! Thanks Jennifer! Thanks for making this meeting a wonderful event. I can't wait to do it again. Oh and to Leigh's Mom, Thank You for coming along. It was an absolute JOY to meet you.
Have a Fabulous Week!!
Kristin