Joe's Happy Dogs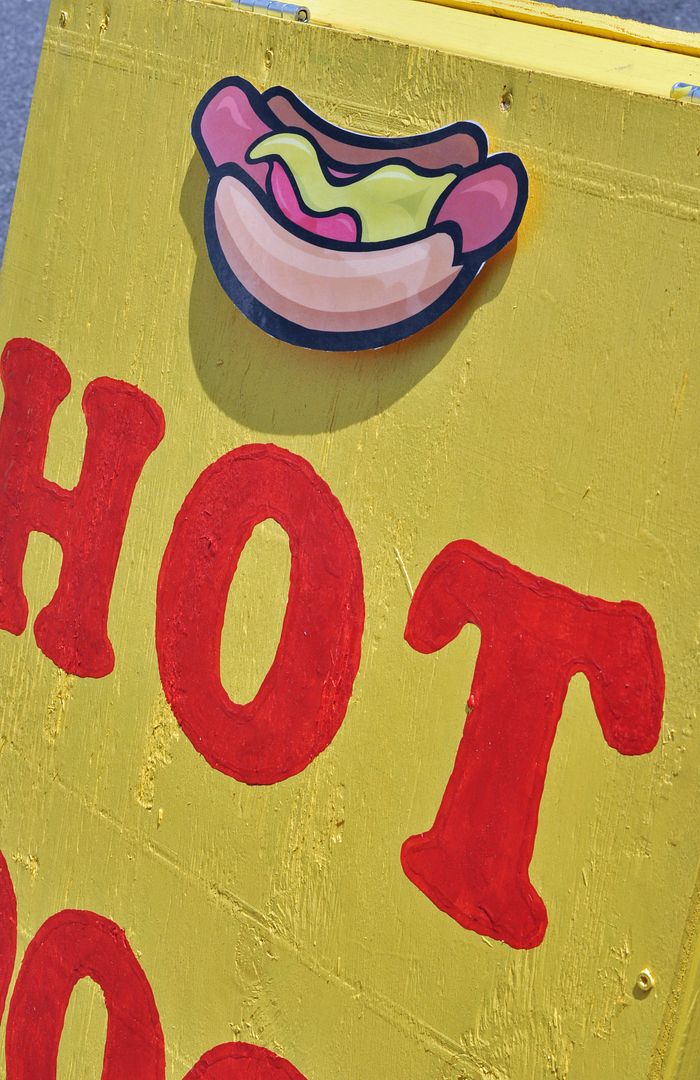 We've got some really great hot dog vendors in Jacksonville and I feel like I've sampled the dogs at a dozen or more in my travels. The hot dog guys seem to be right where I need them to be when I am starved for some quick, good food and don't want to have to make an additional stop.
Joe's Happy Dogs was in the right place at the right time for me this week. I had just left the library and was in desperate need for a bite to eat before I finished my other errands.
The I got a Polish Dog that he put into the little grill there on the side.
He told me that he had a popular polish dog that combined sweet and hot mustard and sour kraut. I thought it sounded good - and it really was. I ate every bite.
While I was taking the last of my photos, someone else drove up and placed an order with Joe.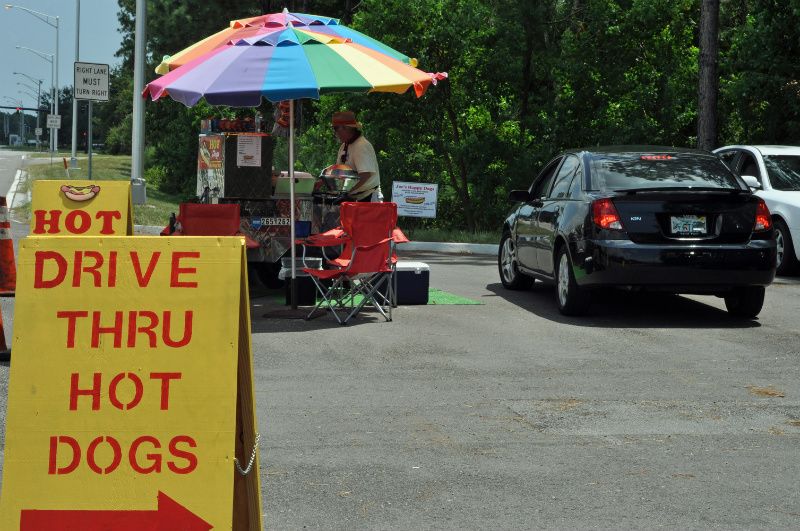 It's a pretty neat set up that Joe has found for his cart. It's a turn out space that goes nowhere right now. It might someday go to an office complex but for right now it's the Hot Dog Drive Thru.
I love it.
I talked with Joe for a little bit and he told me that he retired from his full time job and now does this 5 days a week. Just a few hours a day in the heat of the summer, a bit longer in the cooler weather. That makes a lot of sense, the Florida heat is oppressive in the summer. He loves chatting with people and cooking so this was a great part time job for him. I'm glad because he has a great product and I love the drive thru idea.

Hope you enjoyed a
Sunday in My City
. For more fun places to visit, please head on over to
Unknown Mami
and the other
SIMC
ers!
If you are in the Jacksonville, FL are and want to book Joe's Happy Dogs for a special event, send me an email and I'll give you his information.
Have a great day!
Kristin