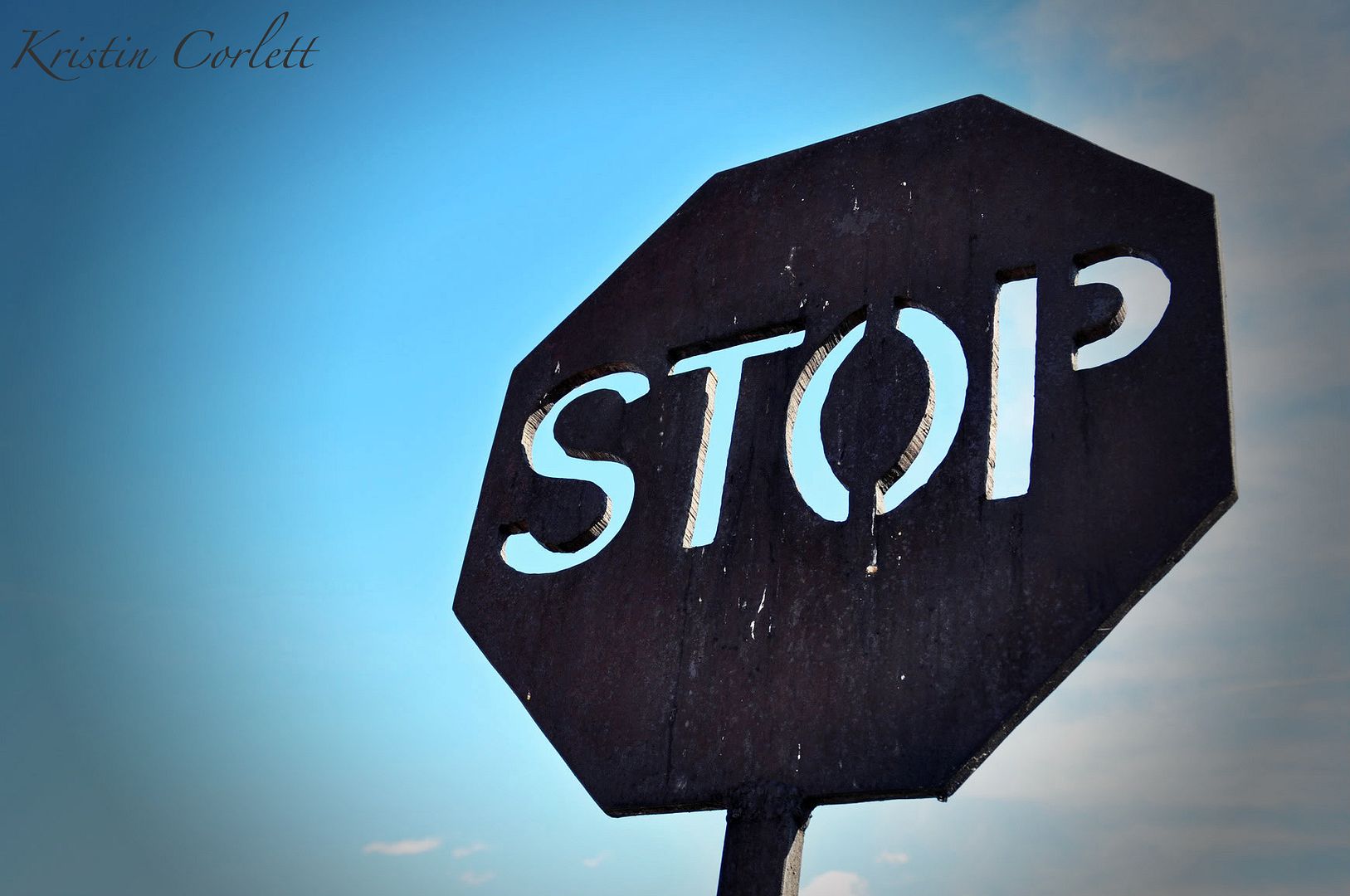 POTD - Stop
©2011 Kristin Corlett
I'd like to ask Hurricane Irene to please take her storm out to sea and leave the East Coast alone. The kids are going back to school, or so I've heard, and I have friends traveling this weekend. I'm sure that we all have someone we know that really does not want to be in a hurricane! I've been in several and I don't recommend it.
So Irene...STOP coming ashore!
Thank you.
Kristin
This is a metal sculpture, part of a larger art installation at a rest area in Michigan.