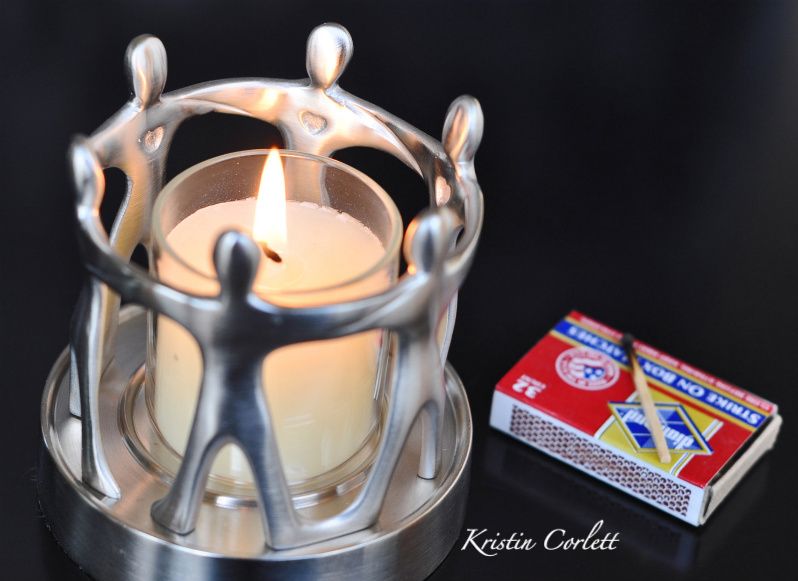 I recently started following a woman on Facebook named
The Joy Junkie
. I liked the name, that's for sure - I'm all for Joy! She talks a lot about creating a better relationship and has a free eBook if you're interested. It's on her
Joy Junkie blog
. What I really like are the questions she asks each day on her facebook page. I'm always up for a thought provoking question!
Today her question was...Do you ever say that you "will send some(one) good energy"? What do you mean when you say that? Do you really follow through?
It is funny how things come up from others that I've been thinking about already. Just last night I was thinking about the new transplant patients and how I hadn't lit the candle for them. (The candle photographed above and
blogged about here
) I had said prayers for them and spent a little time visualizing good health, but I haven't gotten into the habit of lighting the candle.
I have another friend that received the call today for a liver transplant. I am not sure if she got the transplant (there's always a possibility that it's a no go) but I went over to my candle, lit it and put some good thoughts into the Universe for her and for the donor family.
So, I'm going to turn this question around to you, my friends - do you send good thoughts, prayers, etc when asked? How do you go about this? Do you stop everything and right there say a prayer? Think good thoughts for the person? or something completely different?
For me, I almost always visualize the person and think about what I've been asked to do or what outcome they are wanting.
Have a great day!
Kristin