Last night I spent the evening with a friend of mine. We talked about a lot of things, but one of the main reasons for the visit was to chat about diet and exercise. I was actually pretty excited that she would come to me about this issue. It's a hard subject to bring up and I have a hard time talking about my weight without bursting into tears. Thankfully we both were tear free.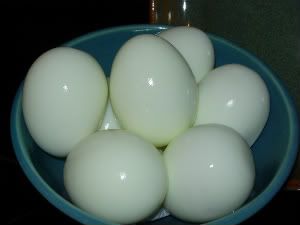 I remember telling her that for the most part, all diet programs work. The key is to do them. The reason why diets fail is because people stop eating right and exercising. If all you are doing is eating right and no exercise, you cannot make any mistakes (like eating that piece of cake) because you aren't burning off the calories. Most people choose a diet program because they want to follow something. It takes the guess work out of it. Follow this, get this result. Don't follow this, stay where you are. The diet program that a person chooses, has to be one that they feel they can do...one that they think has the best chance of fitting into their current lifestyle. That's why there are so many programs out there -- we all have different needs.
However, one thing remains the same. Eat a sensible diet and exercise.
Have you ever looked at a "quick fix" program or pill? In teeny tiny letters somewhere it says - for best results follow our eating and exercise program included. No matter what, eating right and exercise is the key to weight loss. Who knew?!!
I'm sure you've heard the phrase, "those who can do, those who can't, teach." I'm a very good teacher. I started out a pretty good doer when it came to diet and exercise, but I went back to a sedentary lifestyle and because a teacher again.
After our chat last night and after having so much trouble regulating my blood sugar levels the past year, I know I need to be a doer again. My friend asked me if I would walk on a treadmill with her a few days a week. (although my first thought was to be a smart ass and ask if they had a treadmill for each of us!) I think I was interventioned and didn't know it!
Of course I said yes - I'd do about anything for her. But what I realized when I got home, was that I wanted to do this for me. It was just a bonus that a friend was going to come along.
So, do you eat right and exercise? Do you have a diet program that you follow? Are you one of those naturally thin people? It's OK, I'm not a thin person hater! I just envy your metabolism.
Have a great day!!
Kristin
PS. I have to say though -- we didn't give a start date to our exercise plan. I'd better get on that. A month can go by pretty quickly!