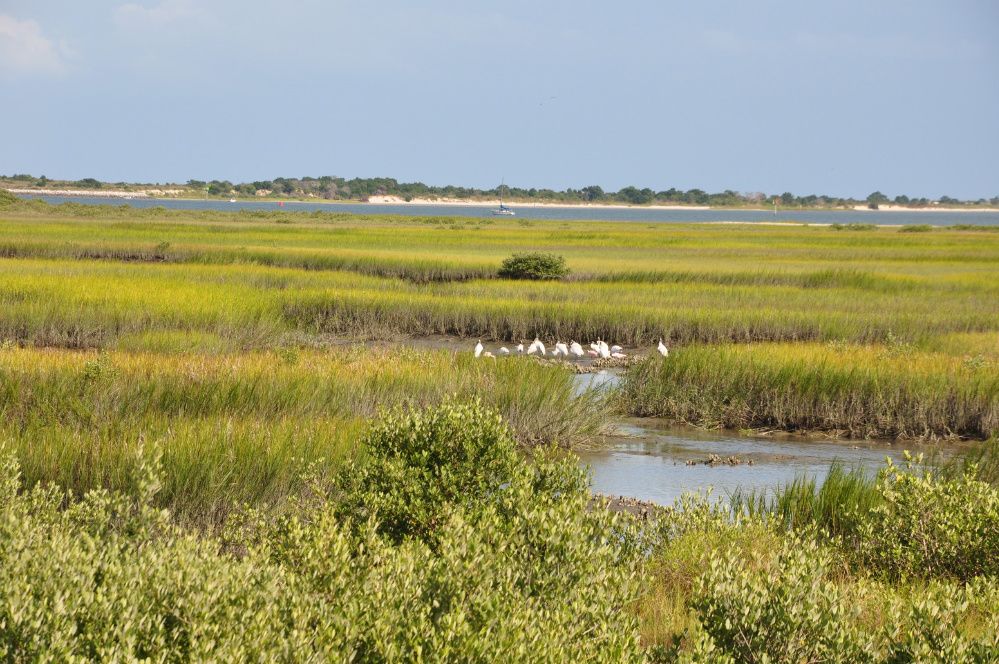 As I was driving from Vilano Beach into St. Augustine, I couldn't help but look at the marsh grasses.
(This is the original distance on all of the photos in the series. I cropped the rest of the photos so they would be more interesting for the blog. You can click to enlarge any of the photos.)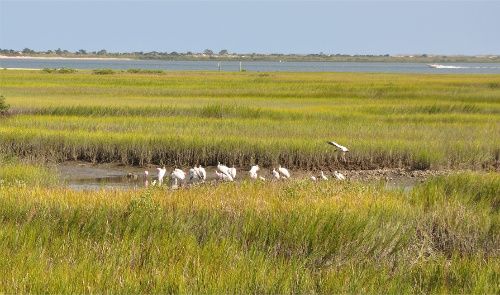 There are so many shades of green and yellow - it's just so beautiful against the blue of the water.
As I was looking at the marsh grass I noticed a spot of white and realized that it just might be birds. So I pulled off the road and went back to the spot where I saw the birds and snapped some shots.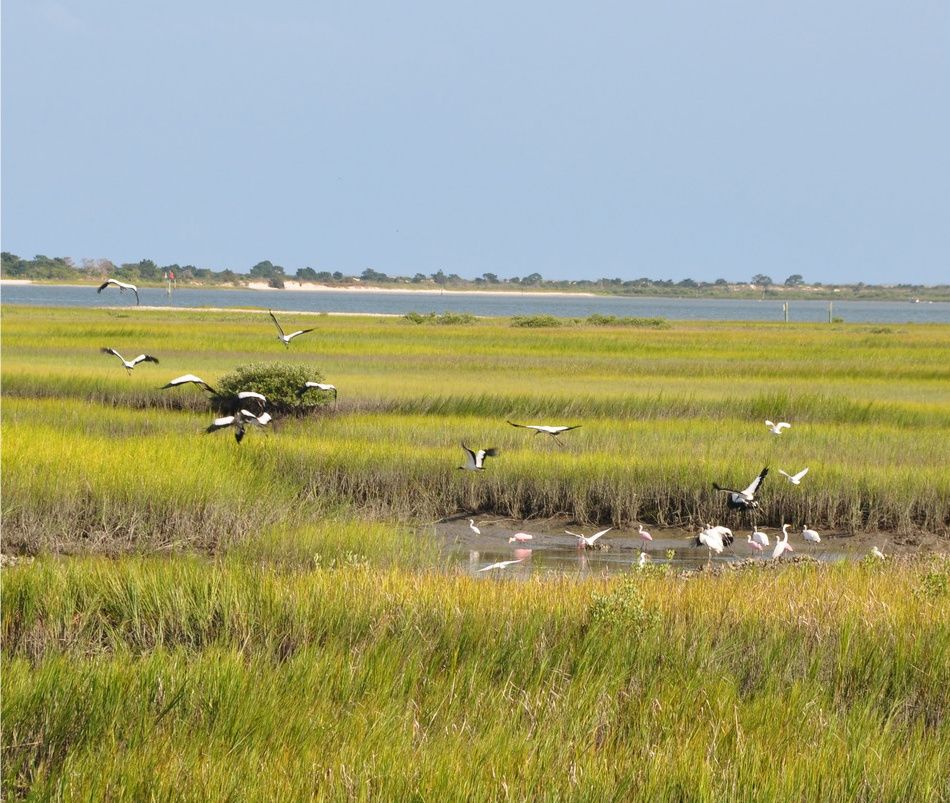 I took a few dozen photos before they started moving. It wasn't until some of the birds took off that I saw the pink birds.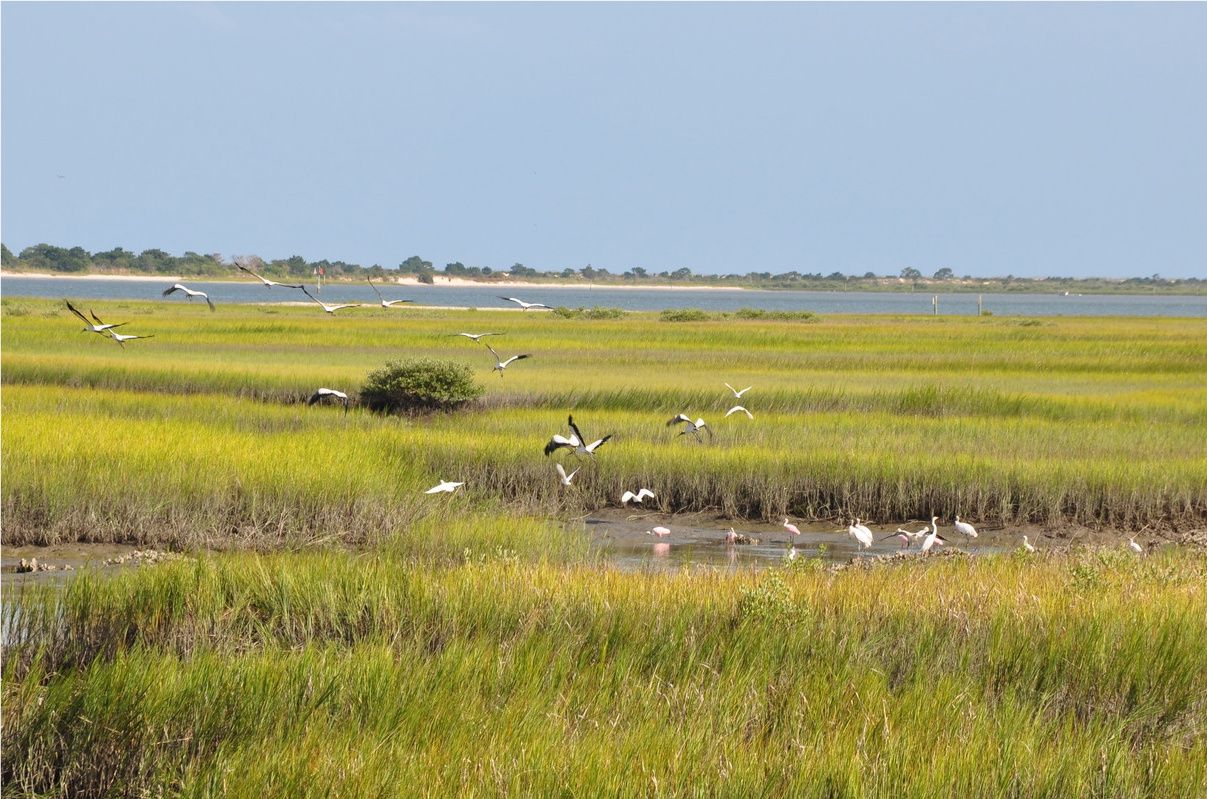 I may have seen a flamingo or two in a zoo, but I have never seen one in the wild. If there was a flamingo in this group I was going to be thrilled!
I kept looking at the wings of the flying birds and not one of them was pink. It seems that these pink flamingos aren't really joiners when it comes to flying.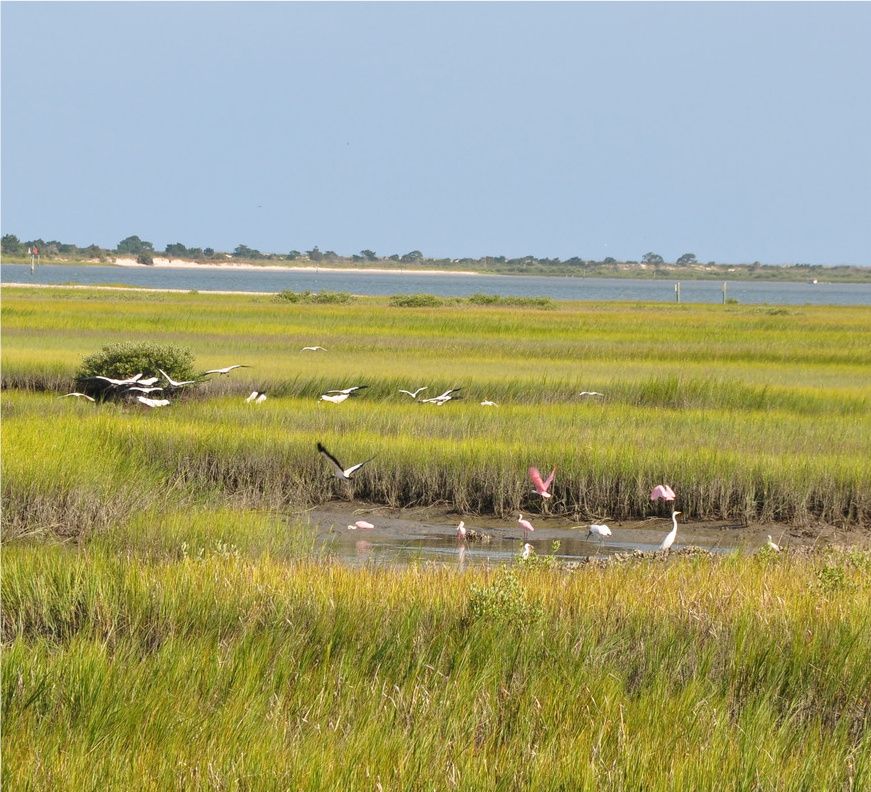 Finally! A few dozen more shots later and two of the flamingos start to take off.
They are just little pink blurs in the photo, but I KNOW they are flamingos so I don't really care how blurry they are.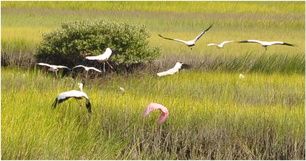 However, I have to point out that I zoomed in as close as I possibly could, and then I cropped these photos as close as I could so that the birds were a bit bigger. This photo (above) is digitally enlarged so that I could really see those pink wings.
I didn't really care one way or another about getting a zoom lens but after this shoot, I want one.
Can you see the pink wings? There are two flamingos in the air and two or three still in the mud hole.

I waited and waited and waited and finally one more took off.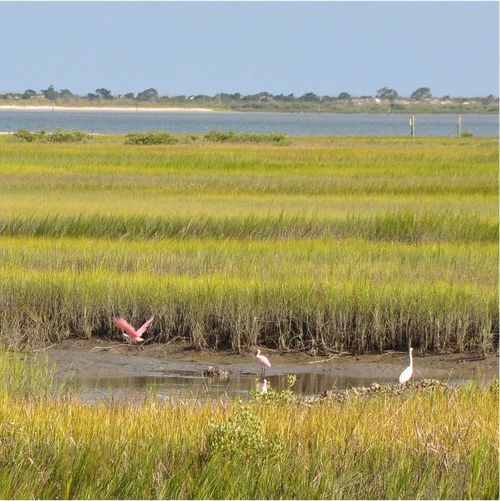 And then this one.
One flamingo is left as well as the heron.
I decided not to wait any longer. It didn't look like he wanted to give up the spot.
I hope you have a wonderful day.
Kristin