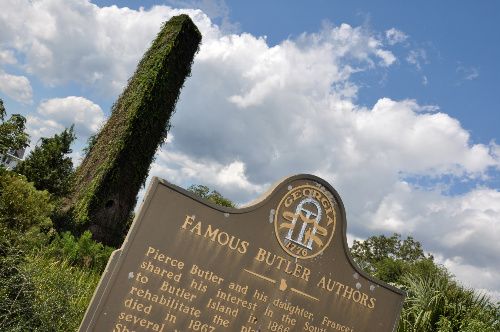 I left my house at 12:38pm today (Monday) and made the decision to take some side roads so that I could find some interesting things to photograph while making my way to Michigan.
Usually I'm in a hurry to arrive at my destination so I drive long hours on the interstate barely stopping except for potty breaks and a quick bite to eat. I get an audio book, unabridged, and listen and drive and look around and wish I had time to stop.
This time I had time.
I didn't want to veer off too far, so I chose Georgia 17 which runs parallel to the expressway for the most part. I noticed that there were a lot of these historical markers along the roadway, but the funniest thing is that for most of them you need to be on foot to be able to read them. There were three in a row where it would have been quite dangerous to pull off on the shoulder to take a look. Others, like the one above, was easy to access. (I'll post the whole marker in a later post)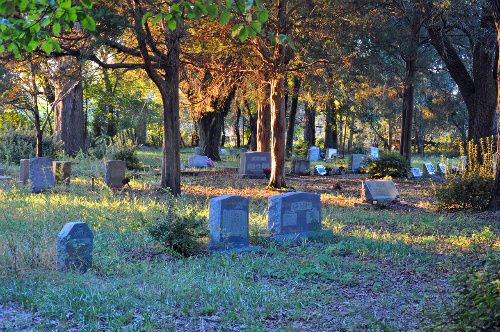 At one point I took ALT 17 which took me way out of my way, but I was truly rewarded with some sunset shots in the cemetery. This cemetery was pretty big and looked lovely from the road, but once I drove in, I found a secret. The older part of the cemetery wasn't mowed very often. About 3/4 of it was manicured impeccably, so of course I avoided that completely and went straight to the unkempt side.
I've found a hotel for the night and now I'm going to go ahead and use the bed. ZZZzzzzz
Good Night!
Kristin