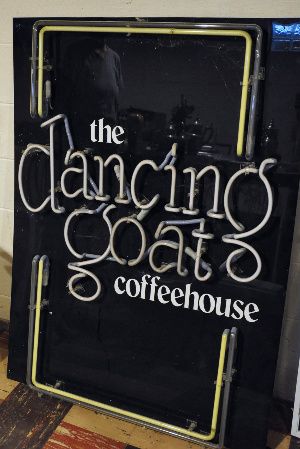 The Dancing Goat Coffeehouse neon sign in my Mother's basement
My computer is back in my possession.
It was the logic board - pretty much the guts to the whole system.
Thankfully the harddrive was still kicking along, so I didn't lose any of my programs.
If I had lost my photo program I would have had to wait until I got back to FL to download my photos, but that, thankfully, was not the case.
It's all here and running better than ever.
I'll be back to my regular posting on Wednesday the 20th with POTD in the morning.
I am so very grateful.
Kristin