One of my dearest friends is coming to visit me this week.
Her name is Jennifer, JB, Jen, or Bob depending on who you're talking to.
In fact, she arrives tomorrow afternoon!
I'm so excited I can hardly stand it.
Bob is coming!!
There are a few things that are an absolutely guarantee when she arrives.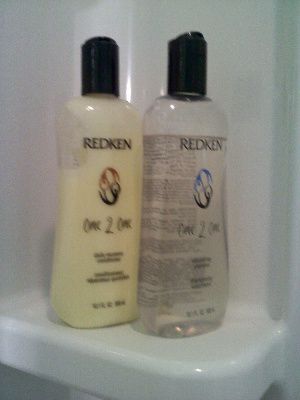 She will find the Redken shampoo and conditioner bottles in the shower, as she has found them for the past 16 years. I bought these bottles in Charlotte, MI in 1995 and I've used them ever since. They no longer have Redken products in them, but I really like the clear bottles so I can see the contents. So they have become a staple in the shower.
She will also find a little container of half and half. She drinks tea each morning with a little half and half, so I make sure that's here for her. The tea however - I forget that half the time!
Bob can be guaranteed that Mocha will come visit her room and the kitty will absolutely make sure to get fur on the pillow before she even gets a chance to see the room.
Sometimes we have an agenda when we visit each other - in October when she came to Michigan I had a birthday party. She's been a houseguest when she came to my wedding and I was a houseguest of hers when she had hers. Although I made her work her tail off at my wedding and the days leading up to it. She came to FL a few years ago and I had her help me paint and go on a big shopping trip to outfit my rental condos.
This week there will be no work. I won't even make her do dishes (but she'll do it anyway) and I'll haul her all around town looking at things and talk. That's really what we want to do anyway - talk and talk and talk and talk.
talk talk talk
Enjoy your weekend!!
Kristin