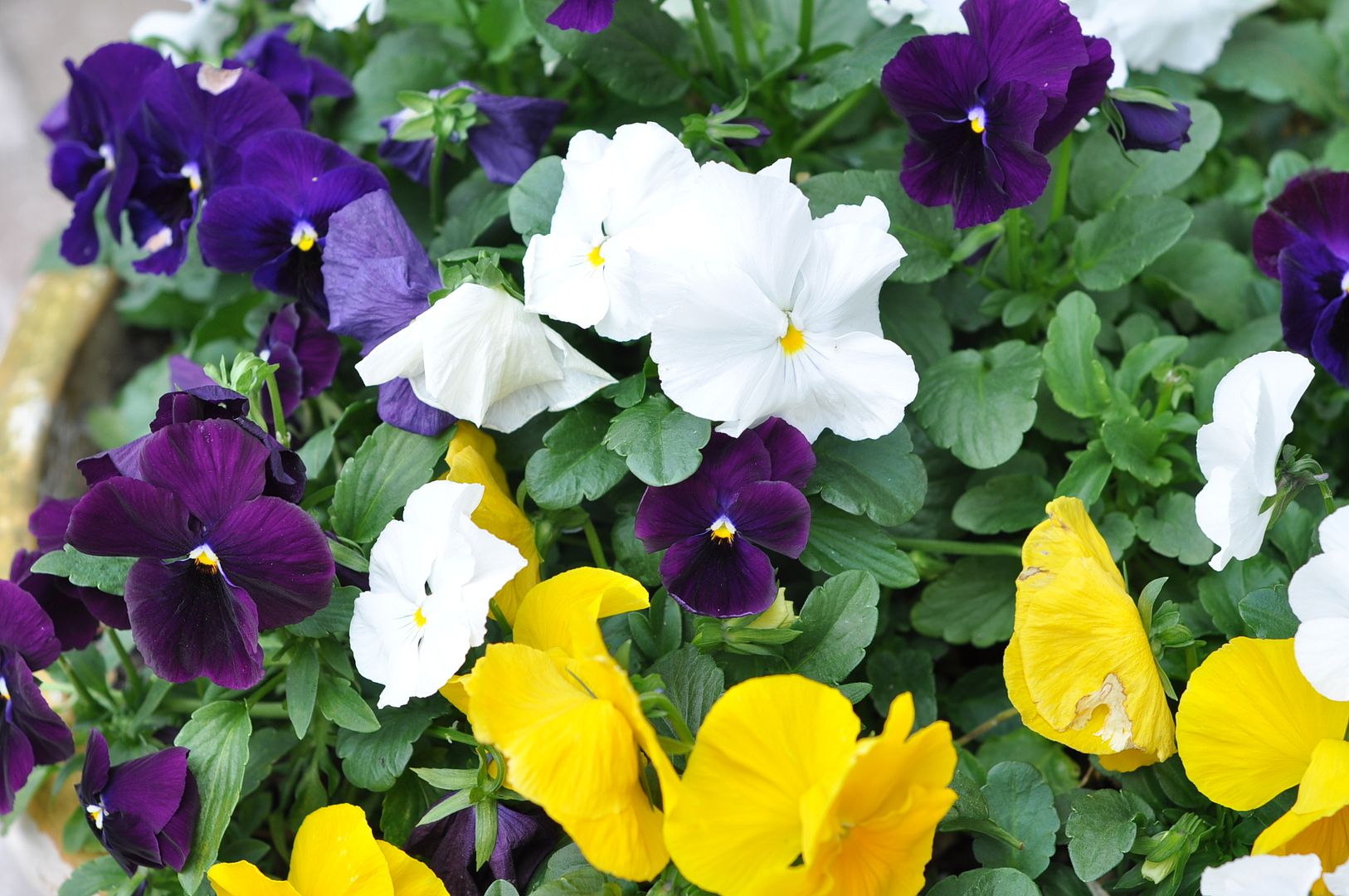 The landscapers at our condo community planted pansies in all of the planters last week. They are just so beautiful that I thought I'd share. Purple pansies are my favorite - but my favorite color is purple, so that's pretty much a given :)
I'm going to take a little blogging break this weekend. I've got a road trip planned for later today and I'm picking up my car shortly. I had to get a CV joint replaced, an oil change and new tires before I could go anywhere. The car was doing the shimmy shimmy shake and I had a gut feeling that wasn't a good sign.
My husband is going to stay home, take care of the kitty and about 20 minutes before I come home is when he'll do the dishes - guaranteed!
See you all bright and early Monday morning! Have a great weekend :)
Kristin