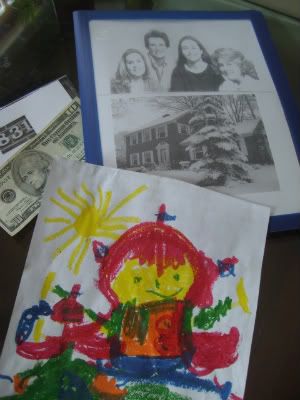 My mother is having her kitchen remodeled. Actually, it's almost finished! ...but we'll talk about that in another edition. What I want to chat about today, and show you TONS of pictures of, is of the Time Capsule. The time capsule was made to be a history of the house and those of us who had lived in it.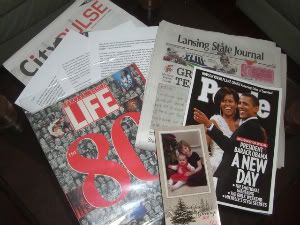 My sisters and I each wrote out a letter about our memories of the house. We all said very different things, which makes sense, since we all lived completely different lives in that house. I lived there for just a year while I was going to college. My mom also included her own letter and pictures of the grandchildren, a drawing from Zora, it looks like and a few newspapers and magazines. We also downloaded onto a CD a few hundred pictures of our family and the additions and subtractions that had happened to the house since my family purchased it in 1985.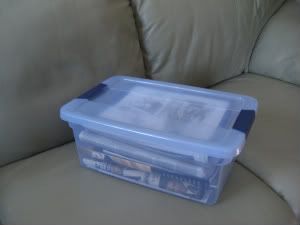 All this was bundled in this container and was going to be placed in the very top of a cabinet in the newly remodeled kitchen. The cabinet was a part of the old kitchen and in the redesign the top portion of the cabinet was going to be covered up and not used. My mother had a lightbulb moment and asked if we could use it as a time capsule.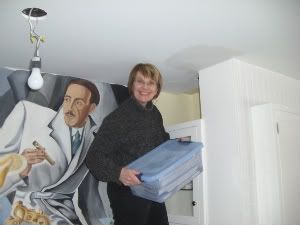 I wasn't there the other day when the next pictures took place, but my mother and the workmen sealed up the cabinet with the time capsule the other day. I asked her to be sure and take lots of pictures because it just seemed like an important event. I thought it was so cool that everyone signed the board that sealed up the cabinet. See, it was special.
So the next pictures show the official sealing of the cabinet.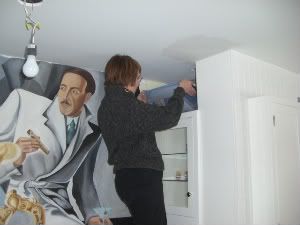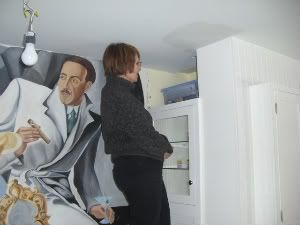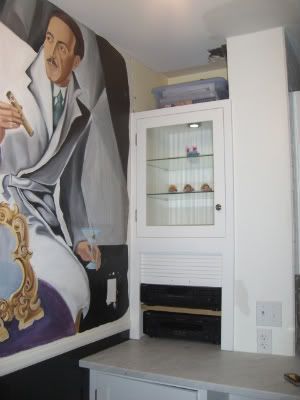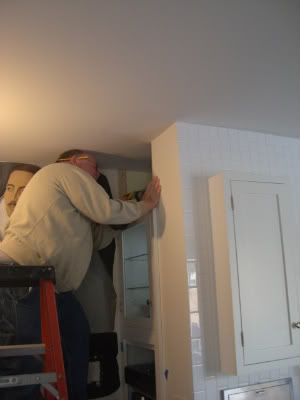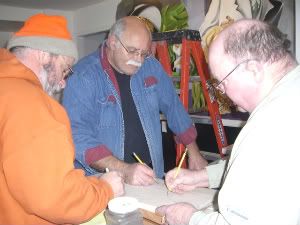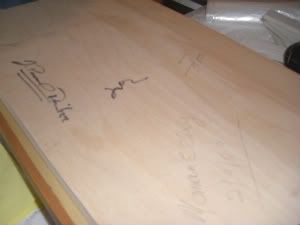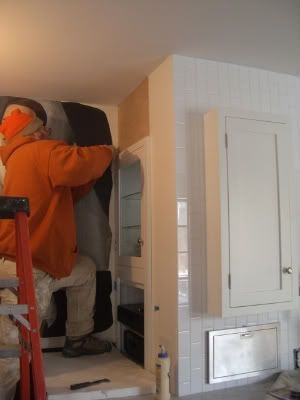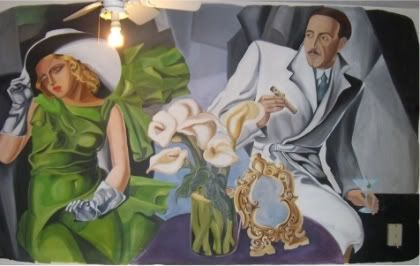 My sister, Alison, painted this mural. I thought since you kept seeing portions of it in the time capsule pictures that you might like to see the whole thing. I love it. and in the new kitchen, it just shines more than it ever did.
I hope you made it all the way down here to the bottom of this post. Have a fabulous day!
Kristin