It's Friday Fragments Day!!
It's Friday Fragments Day!
It's Friday Fragments Day!
It's Friday Fragments Day!

Welcome to
Friday Fragments
! This is the place where we're able to put little snippets of fun or interesting things together without having to stretch that idea into an entire blog post.
Mrs. 4444
is our lovely host and I am so grateful for her continued hosting of this fun carnival. For more
Friday Fragment
finds, please head on over to
Half-Past Kissin' Time.
Thanks!
I decided to go with a link fest of things I've found around the internet. I've thrown in a few photos, too! Enjoy!!
*•-:¦:-•:*''''*:•-:¦:-•
It's a free printable!
Weekly blog planner
from Oh the Lovely Things. I don't think this far ahead to actually have a plan for the week! It's a nice dream though :0)
*•-:¦:-•:*''''*:•-:¦:-•
This video is called tall painting, but it's more like "pouring a design." Once it loads I forward through it. It's very interesting at regular speed and high speed!
*•-:¦:-•:*''''*:•-:¦:-•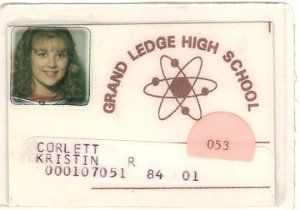 My Senior class ID
It's one of my favorite pictures of me. ever!
We were the Grand Ledge Comets - Not sure why it they used the icon of an atom.


*•-:¦:-•:*''''*:•-:¦:-•
What would you do with one sock?
Student Work
*•-:¦:-•:*''''*:•-:¦:-•
Not that I'm an expert
from Dancing Mermaid. She calls it a spell. I wouldn't exactly call it a spell but more of a guide to help get yourself out of a grumpy mood.
*•-:¦:-•:*''''*:•-:¦:-•
One of the Trailer Park Chic photos I found via Google Images
*•-:¦:-•:*''''*:•-:¦:-•
I'm not terribly creative when it comes to drawing and design but I can totally get lost in the
Flame Painter
. I can make circles and lines and they look like a dozen different colors beautifully surved and perfect. Take a moment and play.
*•-:¦:-•:*''''*:•-:¦:-•
Thank you laptop computer for keeping me in touch with my friends in far away places, my neighbors down the hall and for helping me seem smart by having a search feature and spell check --
Thank you notes each day
from Benign Objects.
*•-:¦:-•:*''''*:•-:¦:-•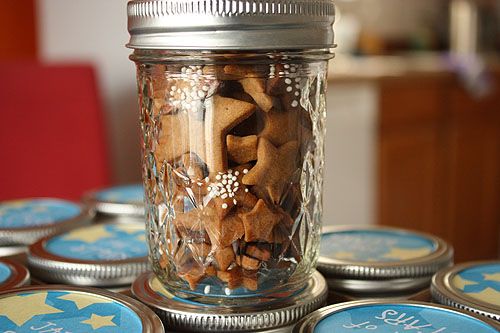 Jar of Stars from Not Martha
. I would love to receive a jar of stars! Wouldn't you? Little hearts can be a jar of hearts or healing. Oooh, I could see lots of applications for this. The bake sale was a great idea.
Hope you enjoyed my
Friday Fragments
.
Please visit Mrs. 4444 to see read more and to hang out with pretty awesome fraggers.
Have a great weekend!
Kristin