This is, I believe, a 1960s era Volkswagen type 2 transporter panel bus. It's not the prettiest VW bus that I've ever seen, but it sure was interesting. I've probably seen one of these before, but never since I've gotten my camera.
As I stated the other day in my Photo of the Day (
POTD - VW Bus
), I was turning into a strip mall and when I saw this bus pass me, I followed it instead.
I needed the photo.
I needed to see it up close.
I was stalking an orange bus.
Is there an app for that??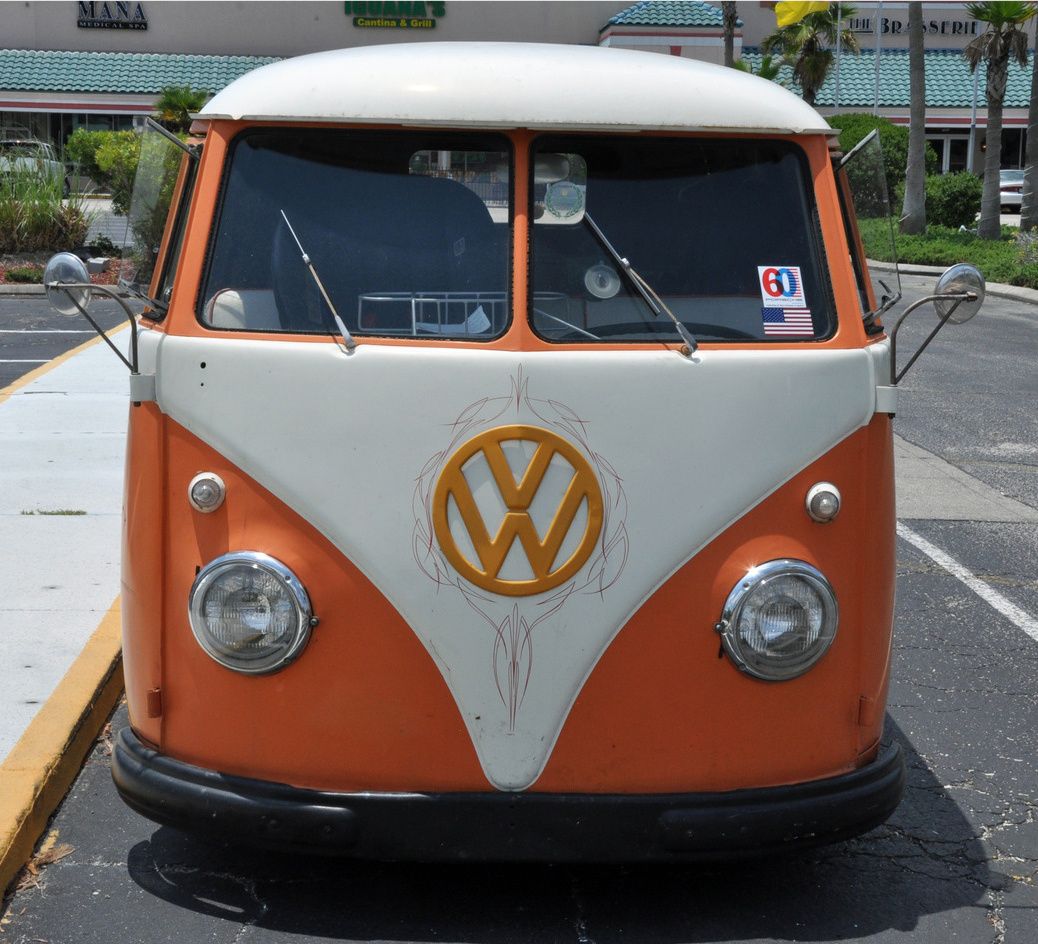 The front seat was a long bench with a baby car seat in the passenger side and on the driver's side the steering column came right up out of the floor! The steering wheel wasn't completely perpendicular to the column, but almost. I had no idea. I was going to take a photo of the inside, but I thought that I might be going a bit too far in my desire to document my stalking of this vehicle.
As I'm talking to my husband about this panel bus he tells me that he drove one of these, although one with more windows. Oh, the truth comes out - he said that he actually purchased the bus for $45 when he was in prep school in New Hampshire. He took it on one short road trip with some friends and on the way back, the bus wouldn't make it up the hills anymore, so they abandonded it and walked back to school, about 4 or 5 miles. No wonder why he originally told me he only drove it - he hardly owned it long enough to consider it his!

This is a Sunday Drive in my city. What's going on in yours?
Head on over to
Unknown Mami's
for
Sundays in my City
.
Have a great day!
Kristin