I needed something very quick and easy to take to the liver transplant support group potluck dinner the other night. I had a couple of options, but once I realized that I had only a few hours Thursday afternoon to prepare something hot, I knew I needed some help. I went over to
Mrs. 4444 Cooks
to see what she had and this
Spinach Ravioli
dish sounded perfect! She got the recipe from
Mrs. Tuna
, who may or may not have gotten it from someone else. I made this the night before to test on my husband and he loved it! And he rarely loves anything I make. Seriously!
See the bottom of the post for the full recipe.
Frozen ravioli, fresh spinach (chopped), spaghetti sauce, sautéed mushrooms and garlic. I added in 1/2 of the grated mozzarella cheese that was called for in the recipe. Stir this up real well and pour into a greased 2 qt. baking dish. Bake covered with aluminum foil for 30 minutes at 400º. Sprinkle the remaining mozzarella cheese on top, cover again and continue baking for 15 minutes. Done.
This potluck was our Trailer Park Chic themed event and we had a lot of fun with it. We named all of the dishes something funny and trashy. We had mud squars, lyme pie, slices of red stuff, chicken feed, bend and snap pasta salad, cluck cluck,
Pig Cake
, half-eaten brownies and many more crazy dishes.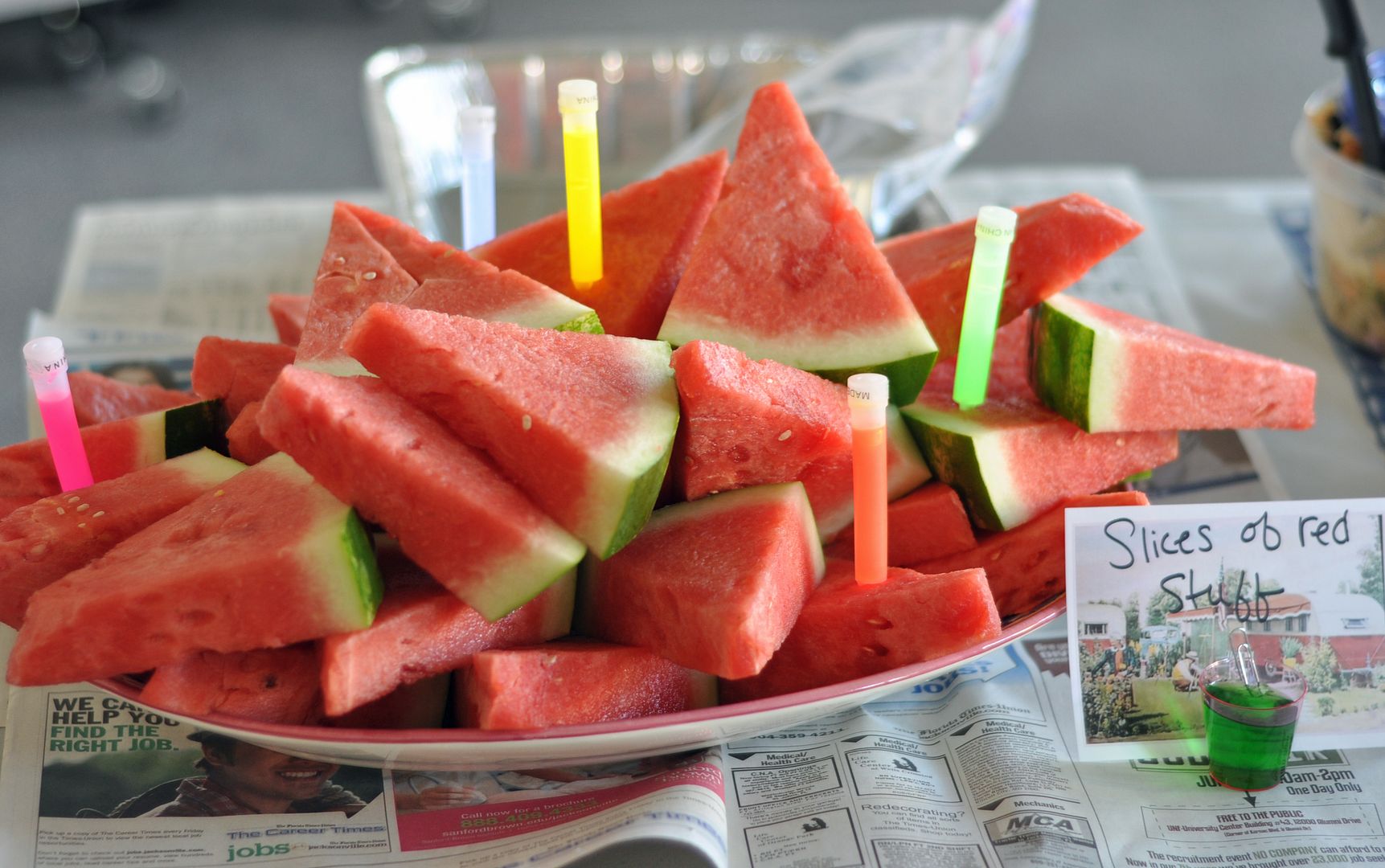 The tubes in the watermelon were glow sticks!
I printed off a bunch of trailer photos and wrote the names on those cards. They were held by little jello shot card holders, but of course this one had fallen off!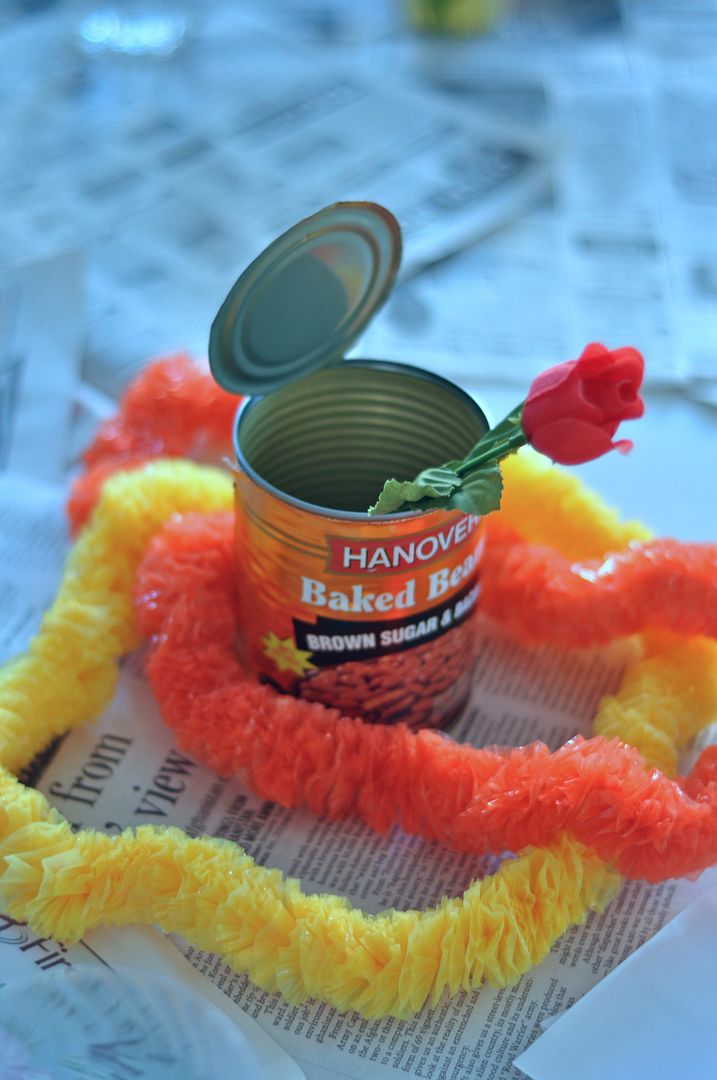 The table decorations were minimal - newspaper for tablecloths and cans with a single silk rose. I added the plastic leis.
The break out hit of the night was the Chicken Feed - aka
Caramel Covered Cheetos
. Oh My Goodness, they were like a strange caramel corn without the popcorn hulls! They were really good. I'll have to make them sometime and blog the whole process, but for now, here's a link to the
recipe
.
Spinach-Ravioli Bake
15 ounces frozen cheese ravioli
6 ounce bag fresh spinach
24 ounce jar spaghetti sauce
1 cup shredded mozzarella cheese
Optional
2 cups mushrooms sautéed in olive oil with minced garlic.
Preheat oven to 400 degrees. Combine ravioli, spinach, sauce and mushrooms in casserole dish. Cook covered with foil for 30 minutes. Sprinkle with mozzarella cheese and continue covered for additional 15 minutes.