My dear friend Dust Bunny, took me to this interesting site when we were toodling around Alabama together one day.
Now about that bunny. She took her blog offline so no one could read, so they couldn't comment, so she wouldn't get overloaded with wonderful comments that would pressure her to be online when she felt like she didn't have enough time for her family during a busy time of year for her.
I thought it was just me that she was ignoring.
...because it's all about me.
It's always all about me, all the time.
I hope she comes back soon, I miss her.
So back to this interesting site.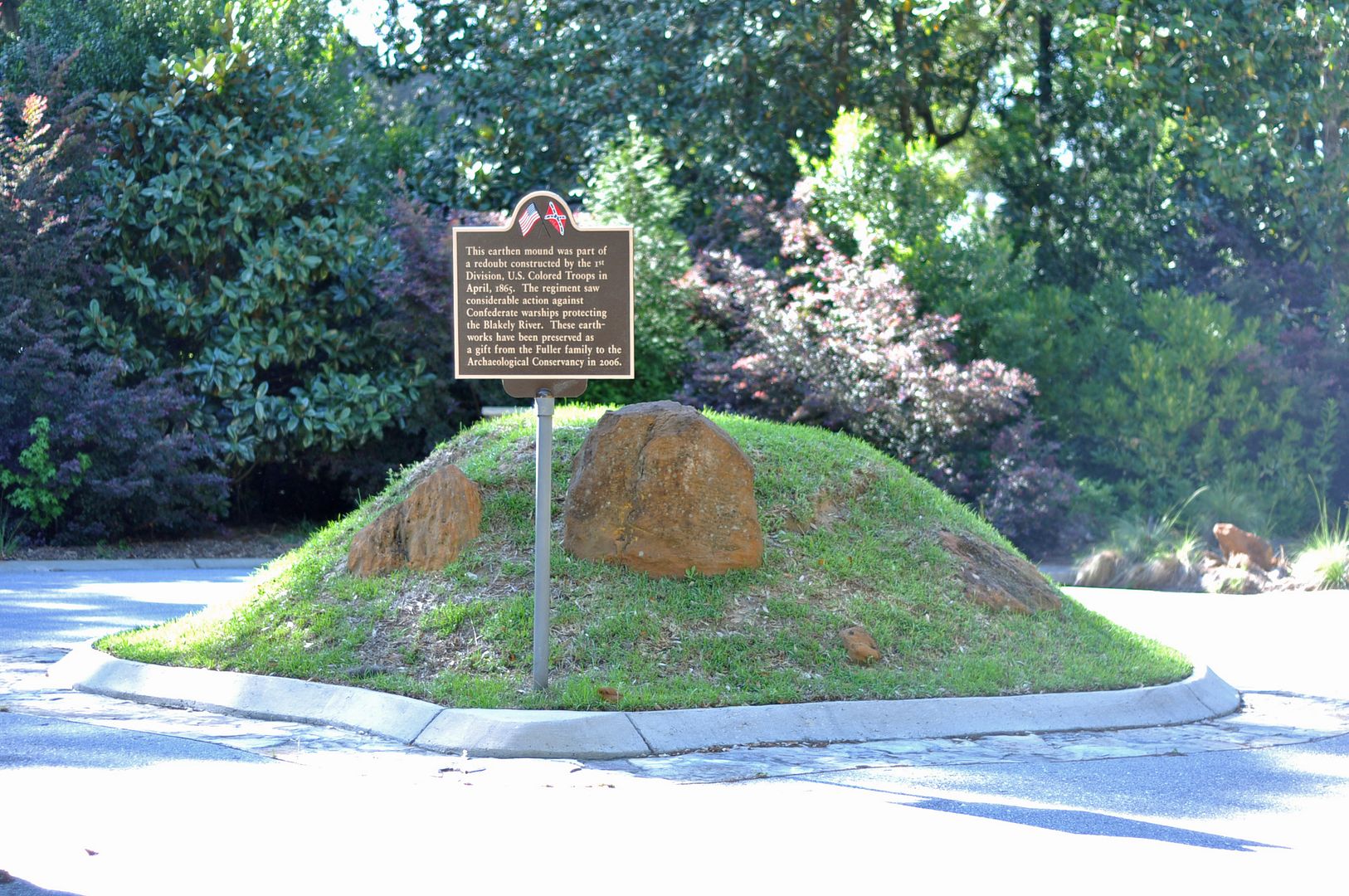 At the end of a little winding road in a sleepy neighborhood there is this little hill, or a mound as they call it on the historical marker.
Doesn't it look like something that should be marked, historically?
I would have never guessed.
Let's read the plaque, shall we?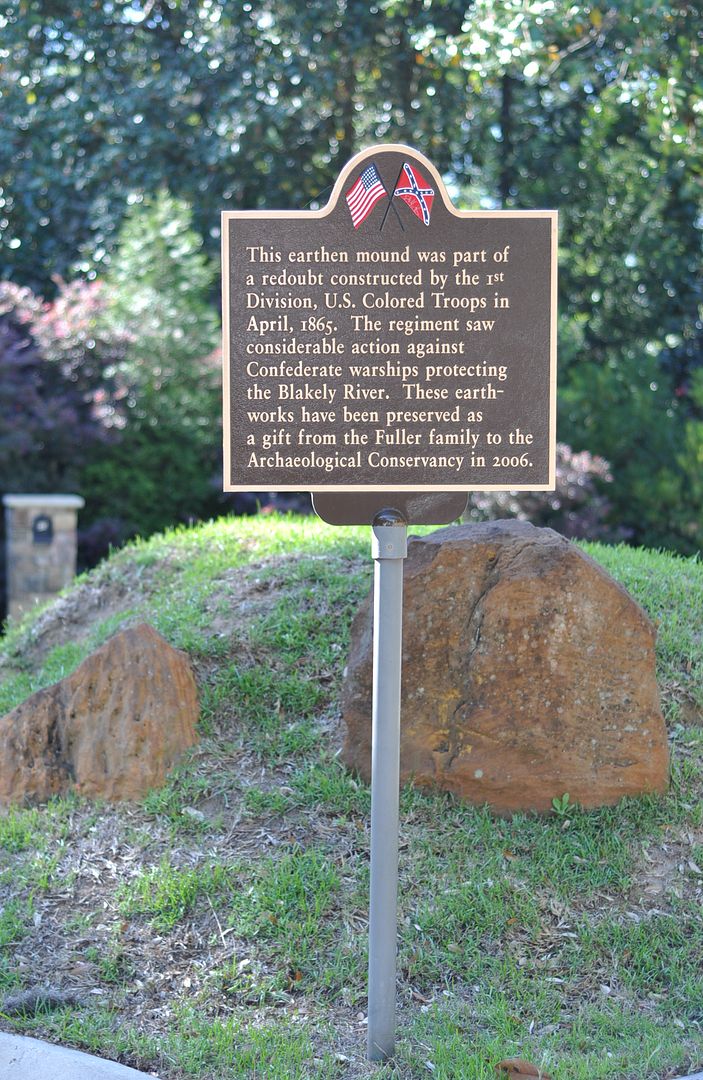 This earthen mound was part of a redoubt* constructed by the 1st Division, U.S. Colored Troops in April, 1865. The regiment saw considerable action

against Confederate warships protecting the Blakely River. These earthworks have been preserved as a gift from the Fuller family to the Archaeological Conservancy in 2006.
redoubt -- A temporary or supplementary fortification, typically square or polygonal and without flanking defenses. (definition from Google)
I do find it interesting that it was a fortification from Colored Troops in the South, but it seems quite funny to have a little hill in a neighborhood cul de sac be something historically significant. Significant enough that it gets a marker.
Thanks Dust Bunny for showing this to me.
Now come back and start blogging, darn it. We miss you!!
Have a great day!
Kristin