The house on Jupiter is almost finished. Dan is constructing the pergola on the front of the house. This is the vision that I saw when we first drove up to this house.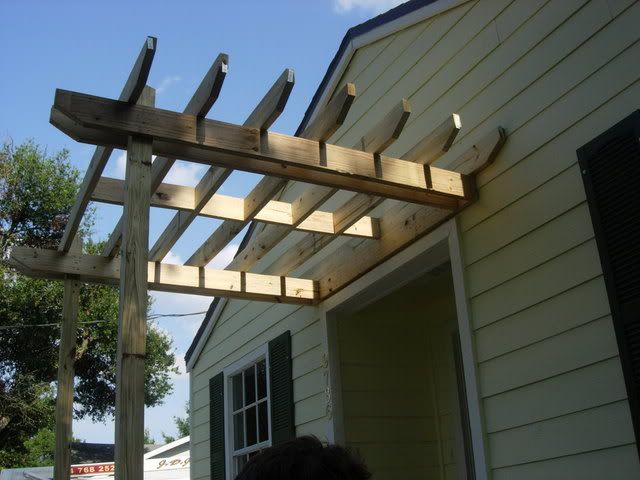 All of this will be painted white (except for the decking) so it won't stick out like a sore thumb. The cross beams will really shine, I do believe.
I thought this was in focus when I took the picture, but obviously not. This is the completed front of the house. Railings and stairs and all.
I am so proud of this place.
Kristin