I started this blog on my 40th Birthday (October 18th) 2006. I wrote exactly two posts that year. I wrote one post in 2007, but I see I've edited it so now it just says "What a year, what a year." LOL I guess I wasn't thrilled with what I wrote.
However, in the beginning of 2008 I started looking for goal sheets, planners, something that could help me focus. I seemed to be all over the place and not doing anything particularly well. I was always in the middle of 90 things and nothing was what I wanted to do. During my travels on the Internet, I came across this blog that listed 101 Things To Do in 1001 Days. This gal had all sorts of big plans and little plans in this list & it looked very interesting and something I might like to do as well. I found the original site,
Day Zero
, and read through other peoples lists. I spent the next week or two working on my own list of 101 things. In order to be listed on the original blog over at Day Zero, I needed to have a blog. So, I posted my list
here
and have been keeping up with my blog ever since.
Some of the things I wanted to do were changes in how I do things, like putting away my laundry. A few of the items were vacations I wanted to take. I accomplished one of those vacations this summer when I went to Nebraska with my Mother, Sister and baby niece, Stella. Some of my Things To Do are projects that I want to complete both at home and in business. Others are books I want to read or personal fitness goals.
I am going to have to rewrite a few of them as the time table has passed and I haven't accomplished the goals. A few of the items are not as exciting to me now that I am a diagnosed diabetic - so making a month of menus isn't going to be as fun and I'd rather have something else in its place. I never saw the list as being concrete, you can't change it, type of list. I'm so glad otherwise it would be a huge disappointment if I missed a deadline & wouldn't be as motivating to continue. So those items where the deadline has passed, I'm going to just move the date and actually put the item on a post-it note so it will be in the forefront rather than background noise.
I used to have this list on my desk, but ever since I got my laptop table and put it in the livingroom, I haven't seen my desk in ages! lol
The other thing I started at the beginning of the year is my journal, #41 on my 101 Things to Do list. My
1st Journaling post
talks about the journal I bought. It is a journal that lasts 11 years. It is just a few lines to write each day and I have been real consistent with it. I have gone a few days without journaling, but with just 4 lines it was real easy to catch up whenever I got behind. I love the Journal 10+ and am so glad that I finally started it.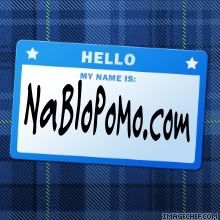 This month I joined in with the NaBloPoMo group that asks all members to post every day for thirty days. I've been real consistent with my blog posting, so I thought joining the group would be something fun and not too stressful!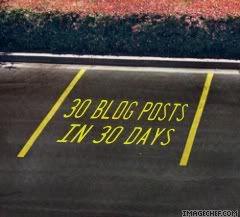 I also thought that maybe I could write up some extra posts talking about my 101 Things To Do list this month and next while I'm in the NaBloPoMo group. Added incentive.
I'm so happy to have visitors that come by and read and comment. I'm also happy to have lurkers who just read. Hi Lurkers!! Thanks for your participation in this fun world of blogging.
Have a great weekend!
Kristin