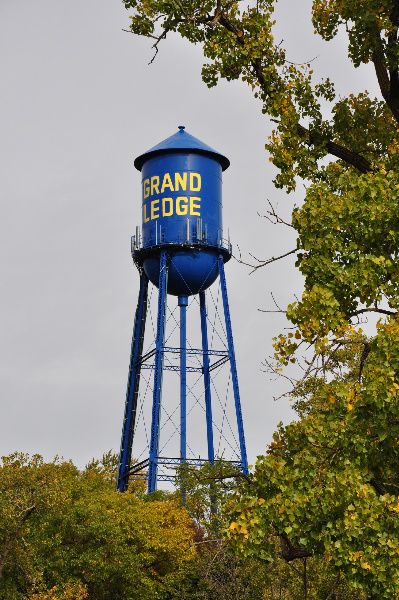 I've been trying to find some items to put in a gift basket for my High School reunion. I went to the little town where I graduated and tried to find some post cards or other items that had Grand Ledge on them or a comet or something. We were the Grand Ledge Comets. To say that very little existed is an understatement.
I did find some post cards of the refurbished Opera House, which IS cool, but was a boarded up building when I went to school there and honestly, I hadn't a clue it was there.
I found a newspaper from 1963 (which my mother just said was the year she graduated from HS - but she went to school in Nebraska) and I may use something in that paper to be a part of the gift baskets. I'll probably just scan sections of the newspaper, come to think of it. I found a magnet, a few post cards of the beautiful
Ledges
here in Grand Ledge, and some note pads with the water tower painted on the cover. The water tower is pictures at the top of this post. It's not a lot, but at least it's something fun that has to do with the town where we went to school.
I may even print off a few photos that I took today while I was out and about, since those would be nice and pretty much free :)
I hope you have a wonderful weekend. I'll be catching up with people I haven't seen in ages. Should be a great time.
Kristin