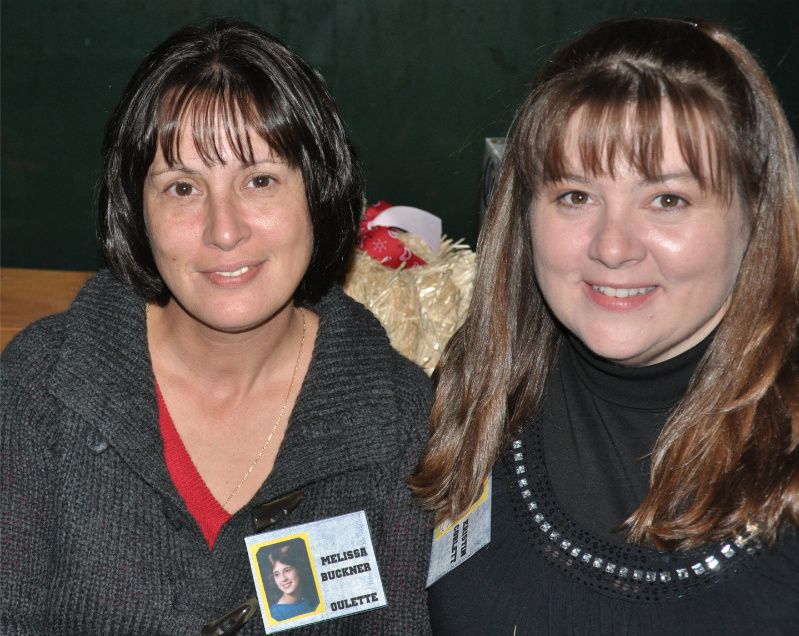 This is a picture of my dear friend Missy. The two of us were best friends in High School. We've tried to keep in touch since then, but I moved away, she got married, she had kids, she moved away, I moved home - you know, Life! We got together about 10 years ago for a few months and then she moved again and so did I, but I moved to Florida as I recall. Then earlier this year she joined Facebook :) Ahhh, we connected, again. I've seen her once so far and we spent a fair amount of time together at the reunion last night. I'll for sure see her many times before I scoot back off into the warmth of Florida. Missy, it was great to see you. Thanks :) I talked about her back in July,
here
, when I saw her for the first time in eons.
I'll have more and more and more to say about the reunion as I've got a lot to tell. I'm still hoarse from all of the talking and laughing that I did this weekend, but I have to say, it was a total success.

Have a fabulous day! I'm off to a flag football game and then back over to the barn to help clean up after the reunion.

Kristin