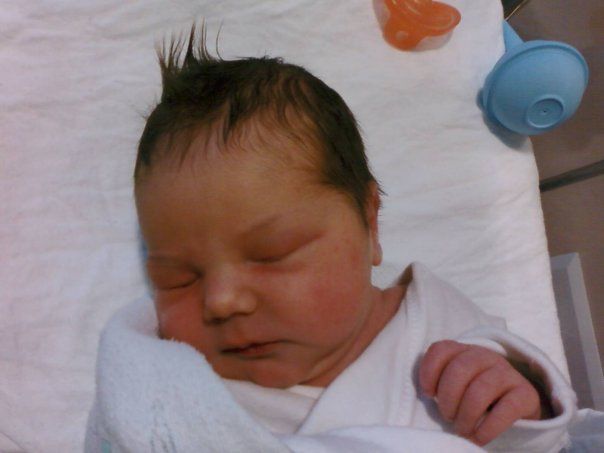 Scarlett - about 24 hours old

We're in baby mode around here. Scarlett is who we all want to see, but it looks like my sister will be leaving the hospital on Monday. Stella is a jumper - She loves to jump on mom, have mom hold her, bang into mom, etc. So Alison is going to stay the full three days to get herself as healed as possible before she comes home to bouncing Stella :) Zora and Stella are keeping us rather busy, so I'm doing alright not seeing the littlest one. (but just barely.) I'd also really like to see Alison!
Tonight was a bit stressful. This evening while giving the kids their late afternoon snack/dinner I cut my hand on a broken mason jar. I won't describe the cut because it makes my knees weak even saying it. Just know it's not pretty. Then a few hours later I took a pan out of the hot oven that had a long handle on it and a few seconds later I grabbed that pan handle. Same hand that I cut. I've had my hand on a roll of blue ice and dishtowels for hours now. I sent my sister off to the store to get me some Vitamin E, so hopefully the burn won't blister, but it was too late to take the pain away. Usually if you can get the liquid Vitamin E spread over the burn it takes the pain away almost immediately. This was about 30 minutes later so the pain is still pretty intense, but not a blister in sight. It's good news, but I'm being a wimp about it.
Earlier in the day I took pictures of the girls. My mom and I have had the kids most of the day as their dad had a gig in South Bend, IN tonight. So we've got them overnight, too. I sent these pictures to Alison just a few minutes ago. Since she can't see her kids either during this "banned from the hospital" rule, I thought it would be nice to see them being all fun and goofy, even if it was only in photo form.
Enjoy!!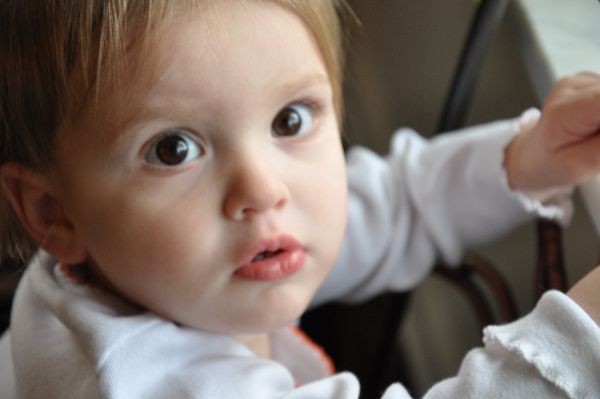 Stella - 18 months
Zora - 5 and a half - posing with a leaf :)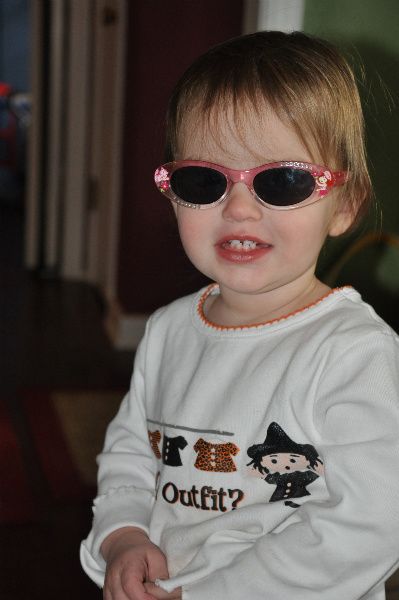 Stella in her "Witch Outfit" shirt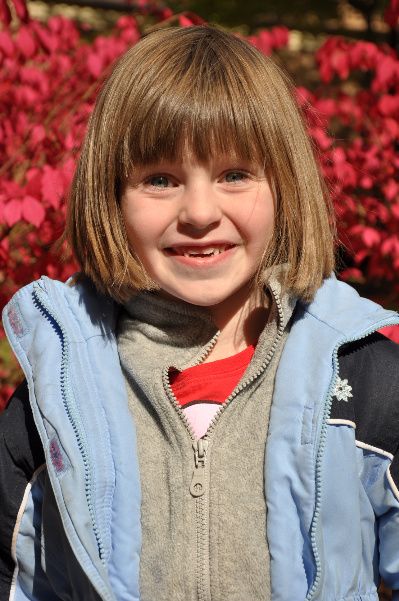 Zora giving me her very best smile!
I hope you all have a wonderful weekend!
Kristin