The sky is usually pretty bright here in Lansing, MI, but getting a chance to see some blue skies is awfully tough. There seems to be a permanent blanket of white that obscures the blue. Instead the sky is like a living inside a light box. It looks bright, but you just can't see through it or determine just exactly where the sunlight is coming from.
The other day we had blue skies.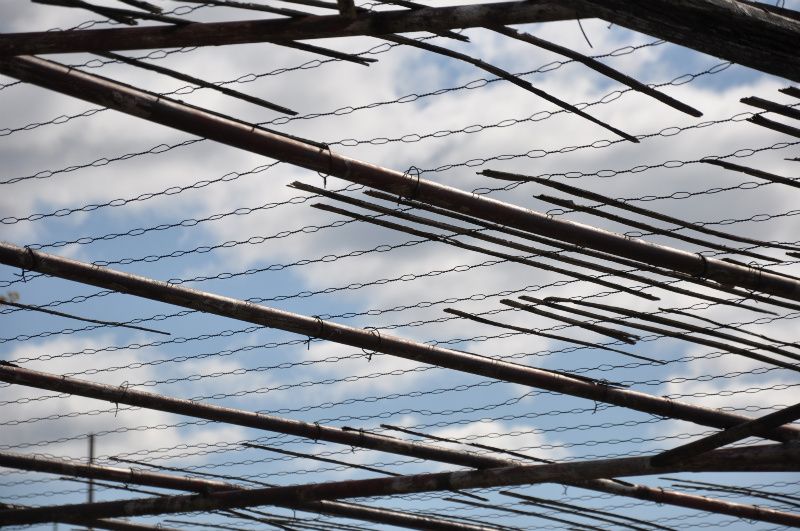 I went to a market to photograph some mums and I loved the way the clouds and the sly looked through this old green house. I don't think those slats are doing much these days.
I know there are a lot of clouds in the sky, but LOOK! It's got blue in there!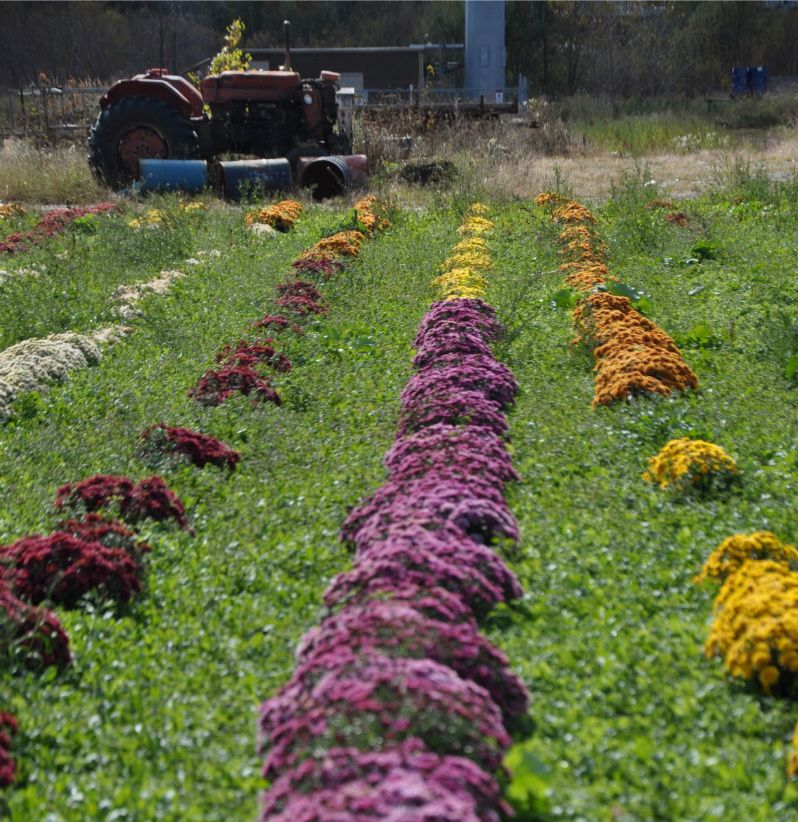 I never really thought about how mums are grown, I guess I just assumed that they were sown and grown in pots. When I went by Lansing Gardens the other day and I saw row upon row of mums I was intrigued and delighted. I was on my way to my reunion I think when I saw them the first time, but I got a chance to come back a few days later (when we had blue skies!) and take a few dozen shots.
The gardens are so weedy, but I think that makes the picture even better. The mums are growing right out of the mass of green.
This is one side of my Mom's house. I realized after I posted this that it could use a little photoshopping magic because the leaves are really quite brilliant. I'll need to work on that.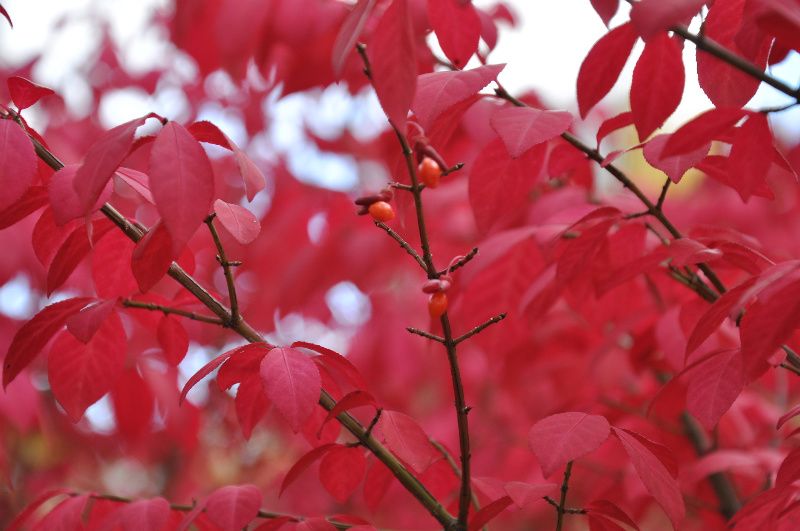 This gorgeous burning bush is just a few doors down from my mom's place. This truly was this brilliant. It was so red it was fuchsia.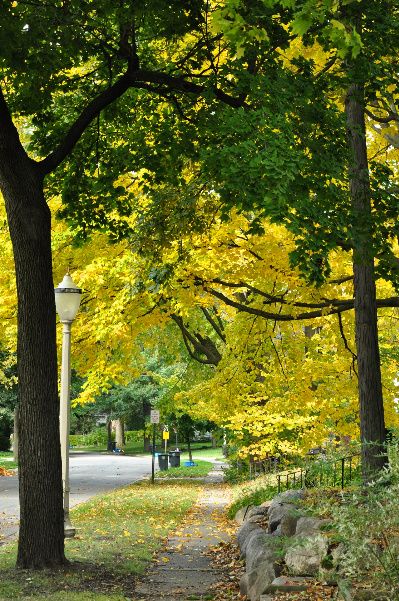 One step past the burning bushes was this sight. Too bad it was trash day, but the sun was just lovely, lighting up the yellow in those trees. This picture just HAD to be taken.
I woke up this morning and checked my dashboard on my MAC where I have the 5 day weather for both Jacksonville, FL and Lansing, MI. At 9am Lansing was a balmy 37º and Jacksonville was 71º. I'm missing the warmth, but loving the family time I'm getting. Tonight is dinner at Alison's home with my sister Hillary and my Dad. I'm looking forward to it.
I didn't participate this week, but if you'd like to take a moment, head on over to
Leigh's Thrifty Thursday
for lots of great ideas.
Have a wonderful Thursday!
Kristin