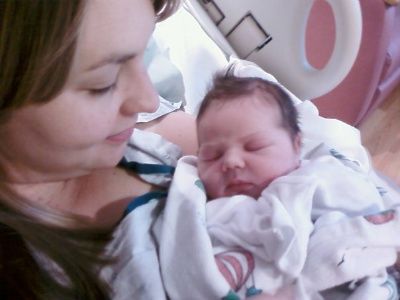 Meet Scarlett Eve Alfredson. 7lbs 15.6oz - 20 1/2 inches long. Born 6:48am at Sparrow Hospital, Friday October 16th, 2009.
Momma, Alison, is shown in this photo holding baby :)
Zora and Stella are very excited to have Scarlett join the family :)
Thanks everyone for your congrats on the previous post. It's such a pleasure to be sharing this with you all.
Kristin