Last night while I was hanging out over at my sisters place watching the kids, I pulled out my camera. Stella, who I thought never really noticed the camera before immediately started pointing at herself when she saw the camera. She sat straight up and started making faces. I was asking her to give me a sad face or a happy face or a goofy face. These three are the best from that much appreciated photo shoot!
This was laughing. I said "Laugh Stella!" and she did! (her sister Zora will usually put her head down or do anything to avoid the camera - This is a welcome treat for me!!)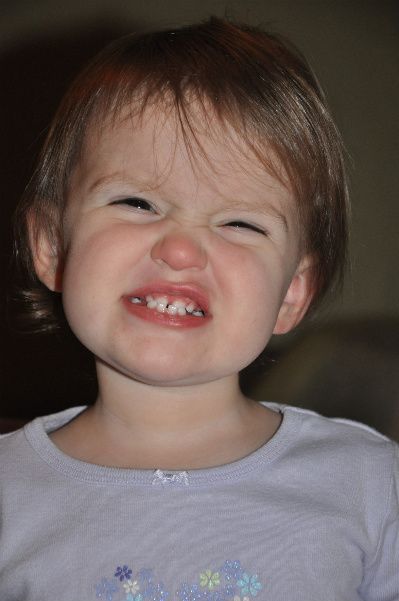 This was growling. I loved the scrunched up nose. She is just so sweet. Although she has a love of screaming, I'm still totally in love with this kid.
I hope you have had a wonderful Tuesday.
Kristin
Ha! another 11:11 post. I had no idea!! two days in a row.