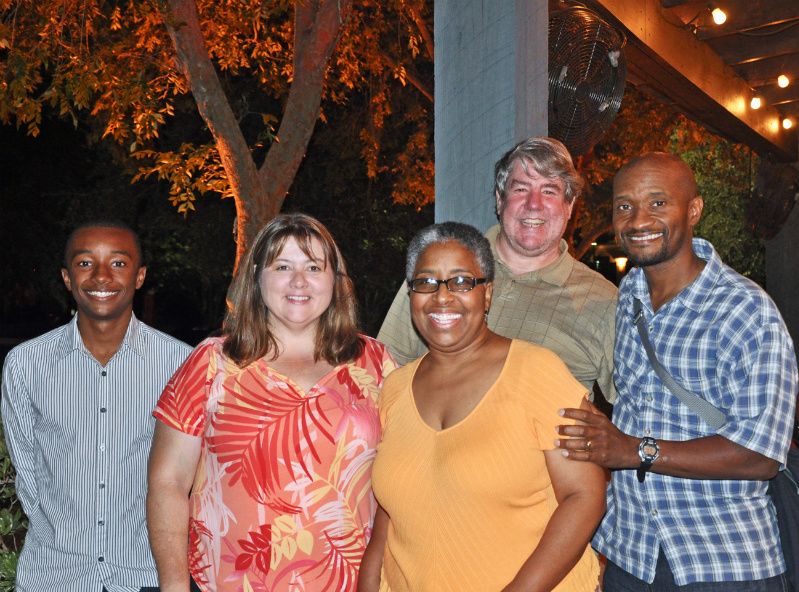 Shhhh. I don't want anyone to know.
I have favorites.
This family, the Hortons, are just about my favorite family.
They live in California and have had all of the post transplant follow-ups in their home state and not at Mayo like most folks. Ed has his transplant last summer, but they came back to Jacksonville just to see us. Not just Tom and I (pictured above with the Horton family) but the entire transplant community. We were just fortunate enough to be a part of that family.
I saw them today at Mayo. I was with a friend going to an appointment and they were coming to visit with their former coordinators, nurses and doctors. Then we met up again at the Caregiver support group and then again this evening at the dinner we had planned for them. They'll be here through Friday, so this won't be our last time seeing them this trip.
I know it's not right to have favorites, but I can't help it. I love this family. I will be forever grateful that they came into our lives.
Have a wonderful week!
Kristin