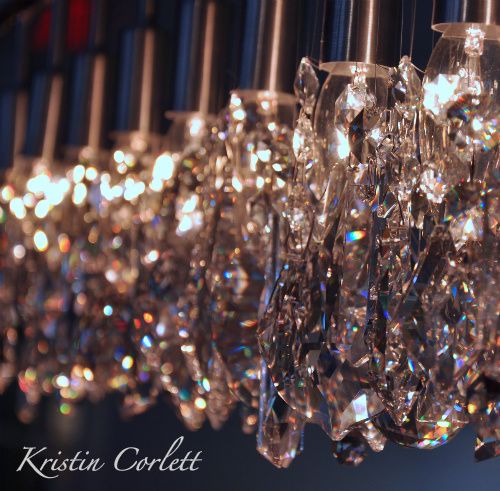 POTD - Chandelier
I've always liked the look of this chandelier - it's a long row of lights with crystals draped in pairs all along the bar. I just cannot imagine what a hassel it would be to dust this. It's so sleek that my dusting skills would be put to the test. I found this one at the DWR store in South Beach, FL.
Enjoy!
Kristin
EDITED to add - here's the
link to the DWR site
. Be sure to click on addional views so you can see it in a real life setting.