This is sort of like Friday Fragments, but it's more of a link parade. It's a collection of fun stuff I've found and thought it might be nice to share.
Enjoy!!
NPR is asking for your mail. They are looking for letters, postcards or interesting items that you have received through the mail. You can read about it HERE. You don't have to send it to them, you only need to scan it and upload it to their Flickr account. If you, like me, like to read other peoples mail then take a look at the Flickr page. There's a lot of fun stuff over there.
Speaking of mail. Have you ever been to the Letter Writers Alliance blog? If you like to write letters, receive letters or like stamp and mail related items, this blog is a lot of fun.
Who would have imagined that a Matchbook Registry would exist? You can see photos of matchbooks that have been collected over the years. My parents collected matchbooks for years. When I think back I can still see the glass container they were kept in. I don't think she has them anymore, if I recall correctly. You don't see a lot of matchbooks anymore, that's for sure so you can be assured that The Matchbook Registry is full of great vintage stuff.
The design and letterpress website, Tokketok, posted a photo and titled it "pops of color for you." I'd love to frame them! Sometimes it's the really simple things that just make me smile.
I found this interesting photo story on the Jeff Bridges website - It's called Catfish. I didn't think I'd ever feel sorry for a catfish.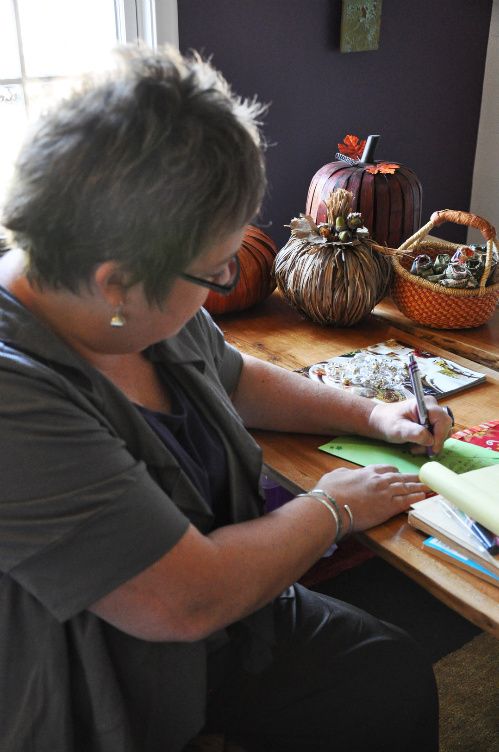 While hanging out with my BFF Bob in Michigan she played a little joke on my sister, Alison.
We were headed over to the Alison's by way of a coffee shop and asked her if she'd like anything.
Then, because my sister is incredibly polite, she asked how much she owed for lunch the day before and to be sure and add in the latte.
Bob decided to write up a bill.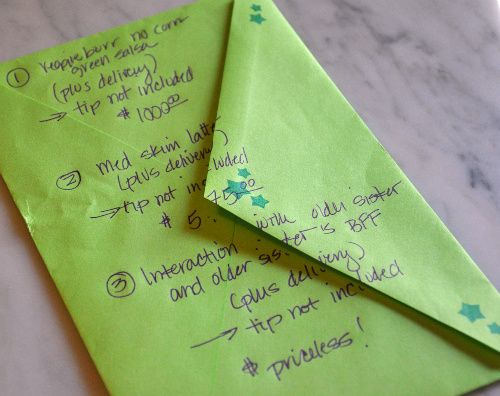 1 - Veggie Burrito no corn green salso (plus delivery) tip not included
2 - Med skim latter (plus delivery) tip not included
3 - Interaction with older sister and older sister's BFF (plus delivery) tip not included
So that last little bit wasn't a link, but I've been wanting to post it!
Hope you had a wonderful weekend! May this week be full of blessings.
Kristin