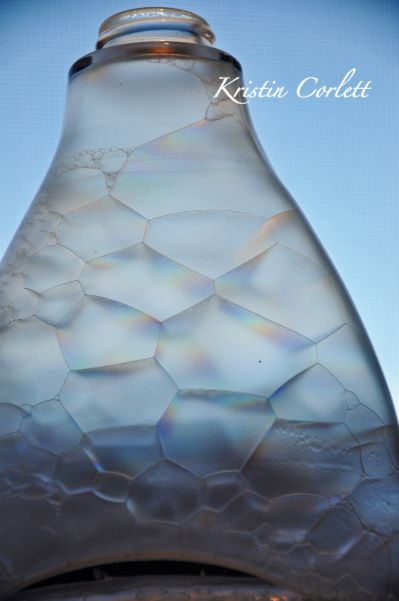 POTD - Bubbles, contained.
©2010 Kristin Corlett
While doing dishes recently, I looked over at the nearly empty soap dispenser and realized that the whole thing needed a good washing, inside and out. It's fun to play with soap bubbles, but when I saw the dozens of bubbles and rainbows contained within the bottle I knew I needed to grab the camera and play with the bubbles later. You just never know what's going to be the photo of the day, do ya!
Enjoy!
Kristin