I managed to catch the three Alfredson girls on the couch all together. My sister hardly even had a chance to hold Stella, as the bundle of cuteness was being passed around from one outstretched arm to another. This was a real nice moment, a quiet moment.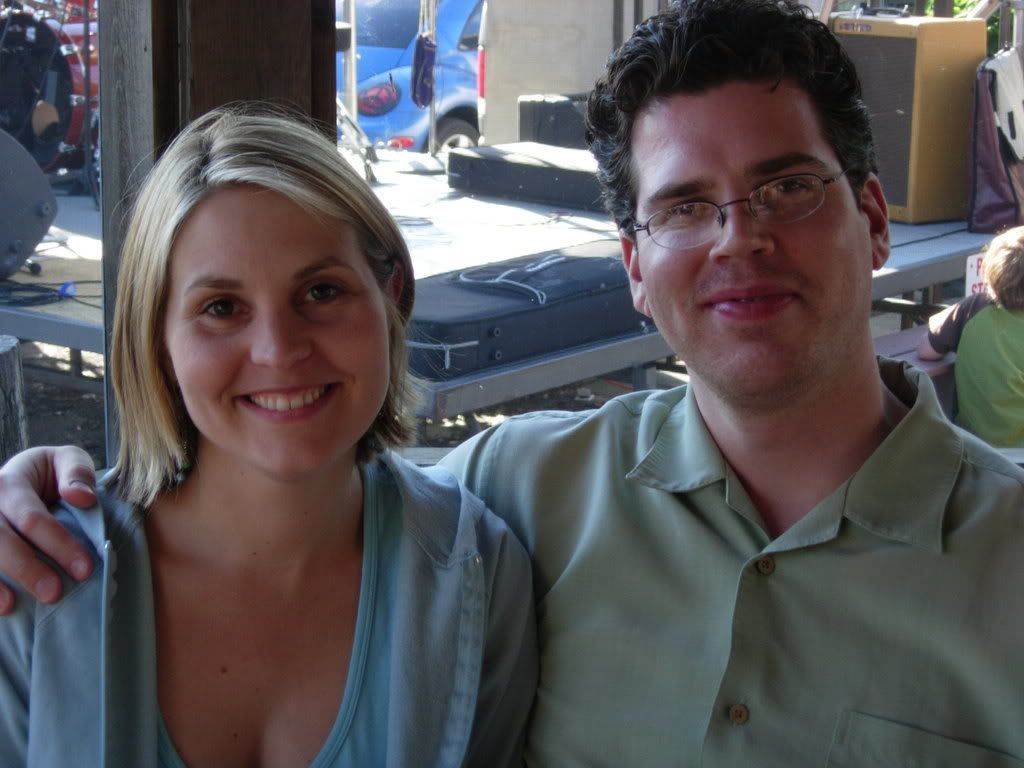 We went to Clark Lake on Sunday night to hear Root Doctor play at the Beach Bar. Jim, Alison's husband, plays the organ in the band.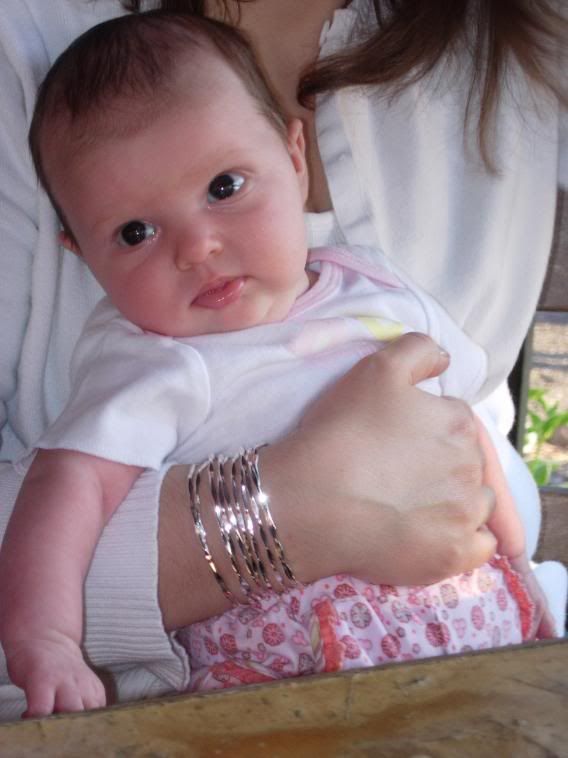 Hillary and Stella. This was taken at the Beach Bar. I like the braclets in the photograph.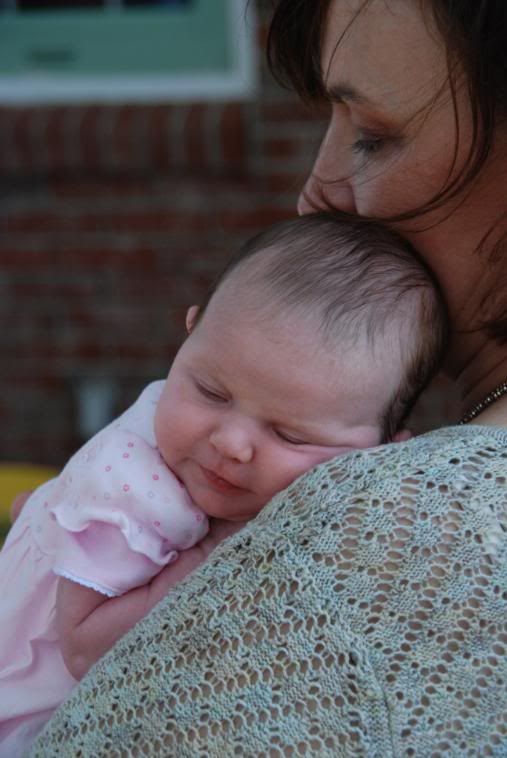 My Aunt Marg spent most of the weekend in the kitchen cooking, chopping, slicing and hollowing out zucchini. She did manage to get her hands on Stella at some point during the graduation party.