While on the drive home I saw some interesting things. I took a lot of pictures of barns and farmland, but this was one of the most unusual finds.
The red truck was towing the white truck. The light yellow lettering on the back of the white truck said -
In Tow
Guatemala or bust
This was a road hazzard, even on the road at the rest stop. They pulled over and I passed them before they even got on the highway. I'm glad because I didn't want to know how fast this partnership could go.
I wonder if they really were going to drive all the way to Guatemala?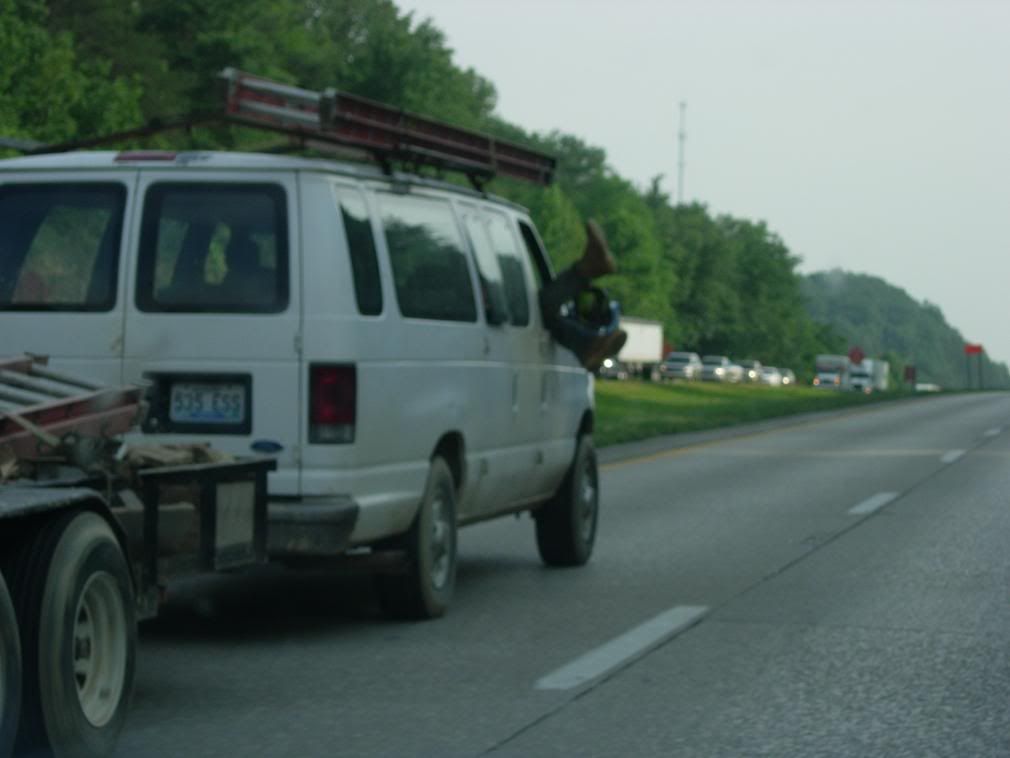 This guy had his feet out of the passenger side window for a very long time -- swinging them, holding them up real high and then letting them crash to the side of the door. He obviously doesn't own that van or he wouldn't be denting the door like that!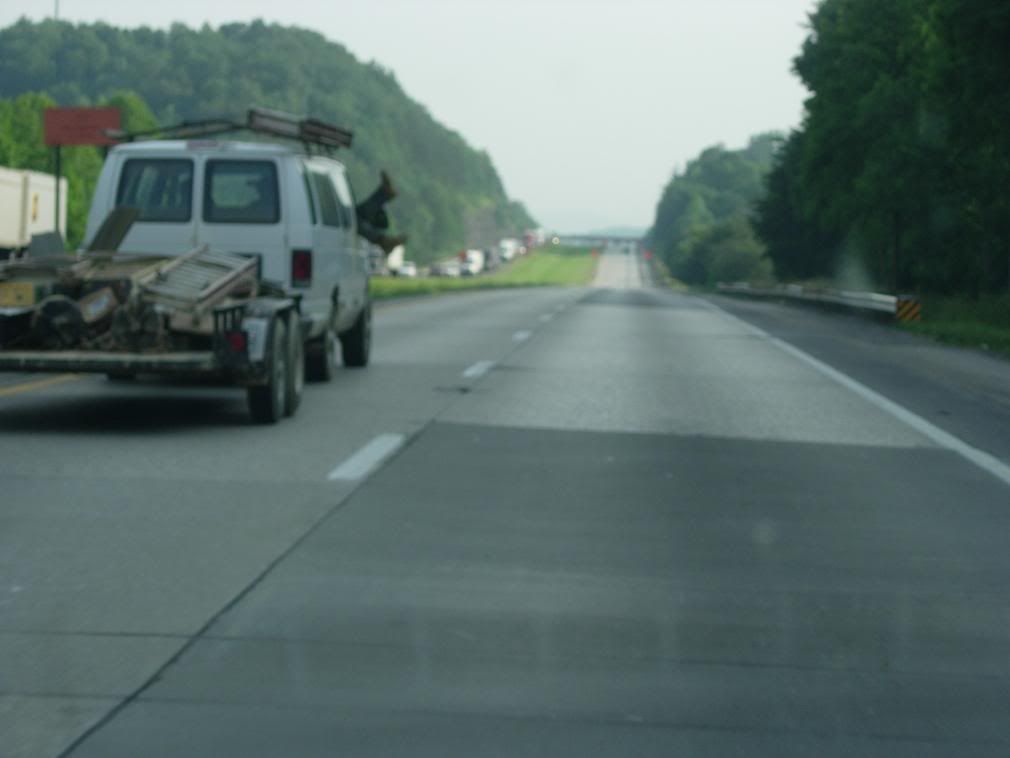 I finally did pass them, when they took an exit, and the guy in the front seat was almost laying down, but not quite. It looked incredibly uncomfortable. I guess he didn't think so.
Have a safe drive!
Kristin