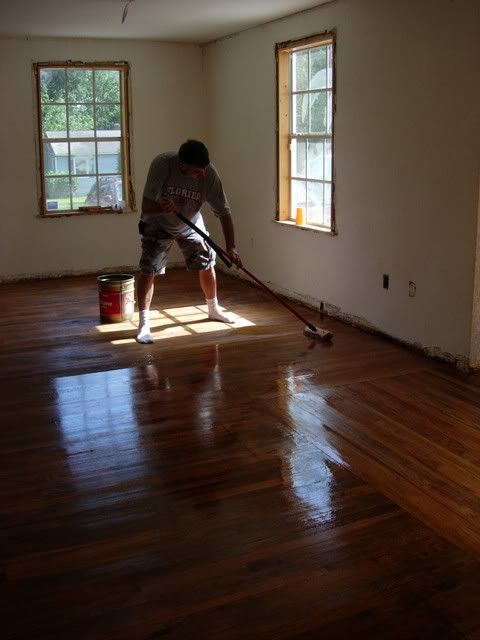 The floors have been stained and Dan is putting on the first coat of sealer. This was Saturday around noon. I didn't expect him to come at all over the weekend, so this was a nice surprise.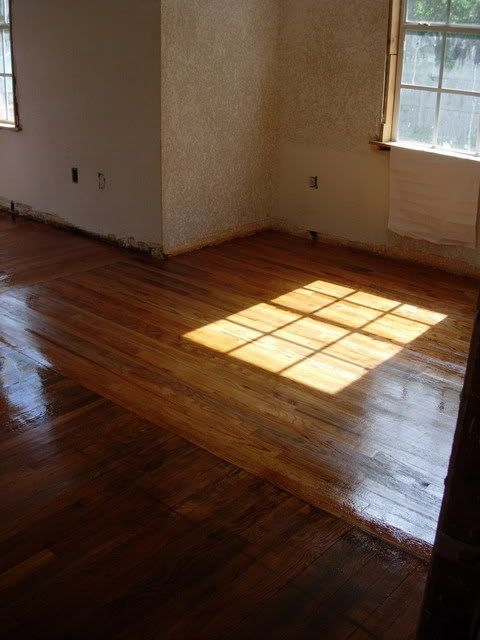 The new flooring is a bit lighter than the original 1947 flooring, but I still thinks it looks fabulous.
I'm going over to Jupiter in the morning. Dan has already put on the second sealer coat, so I'll take another picture tomorrow.
Isn't this exciting??!!
Have a great day!
Kristin