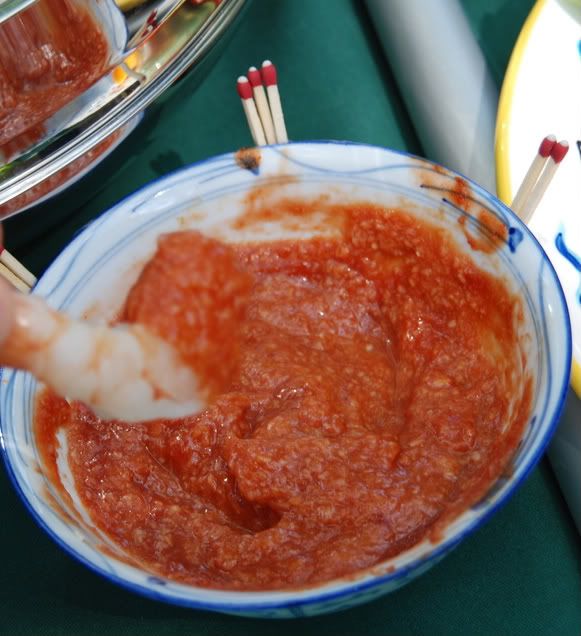 Have you ever wanted to serve a hot sauce and a mild sauce and had to come up with a creative way to mark the "hotness?"
My Mother, Aunt and Uncle and I were all trying to figure out what to tape on the bowl of the cocktail sauce that was extra hot. We were thinking about a fun Panic button, or just a piece of paper that said "HOT." My Uncle opened up a drawer in the kitchen for the scissors, I think, and there was a box of matches.
VIOLA!
We'll tape some matches to the side of the bowl.
It was a great idea and an EASY identifier for the hot cocktail sauce. The peel and eat shrimp was really good, too!
Hope you can use this idea for your HOT STUFF this summer.
Have a great day!
Kristin