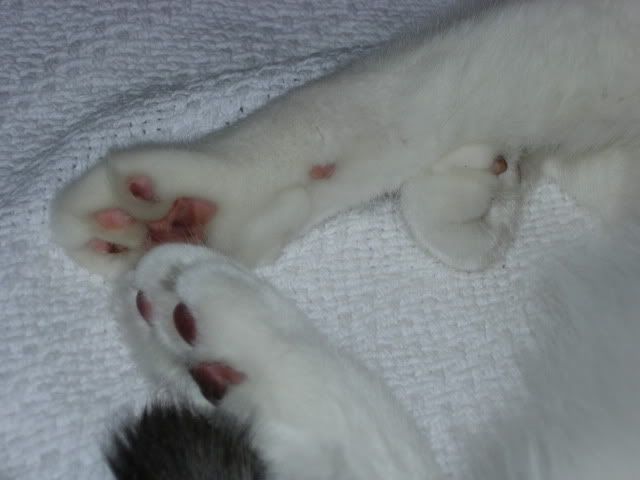 I love to look at kitty paws. I like to touch them, too, but as soon as I touch
Mocha's
paws, she tucks them up under her, or she gets up in total disgust.
The little pads are so squishy lol Mocha is an indoor cat, so her pads are pretty soft.
I know the picture only shows three paws & the tip of her tail - but I assure you, she has all four of her precious paws.
Have a great day!
Kristin