I took a trip to Michigan to see my family, attend a graduation party and meet my new niece, Stella. I drove. 1172.2 miles on the way up and 1168.2 miles on the way back down. Same route. Less turning around on the way home I guess. I took a million pictures, but the one picture I couldn't wait to take was right here in Jacksonville. The Flip house on Jupiter Court was painted while I was gone.

Lets take a gander at what we purchased....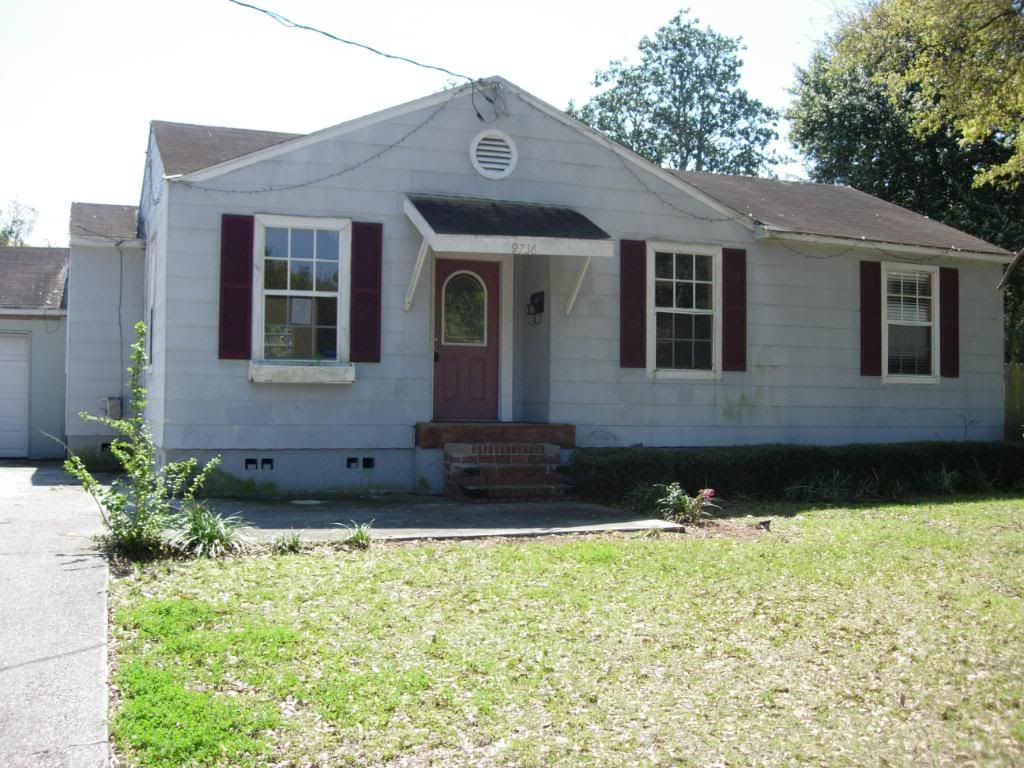 Ahhh, ain't she a beauty? This is day one, hour one. April 11th, 2008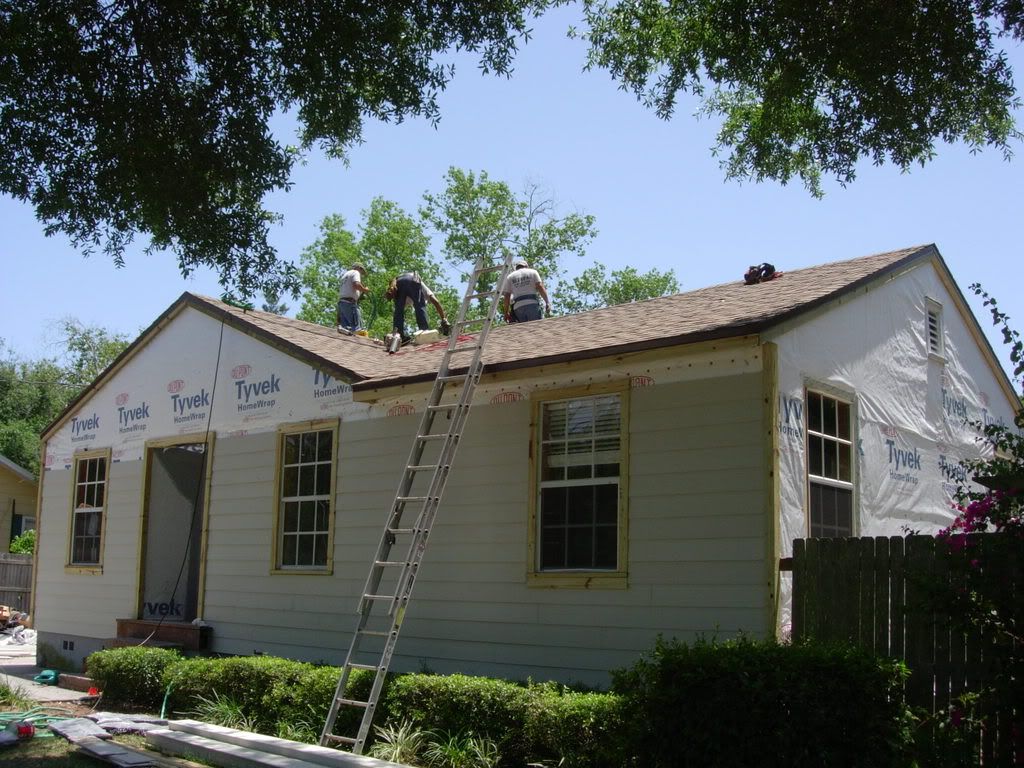 Here we have all the tyvek on and some of the siding going up -- this was roofing day.

The front of the house is almost completely sided. The front door area was finished while I was in Michigan, so I don't have a picture of the entire front finished (before painting)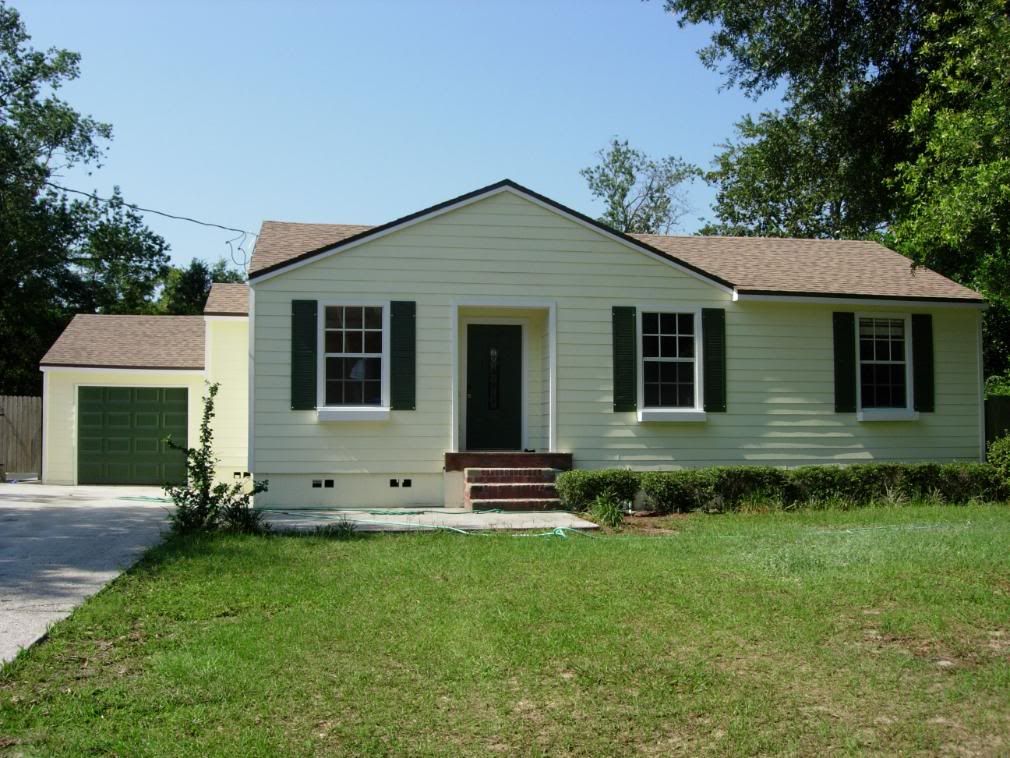 Well, here it is!! Yellow house, white trim, green accents. I had brown drip edge installed with the roof, instead of white, so that the discoloration that always comes from the water running off the roof won't streak the white trim paint. I think it looks pretty good.

Well, actually, I'm thrilled to pieces - I think it looks amazing!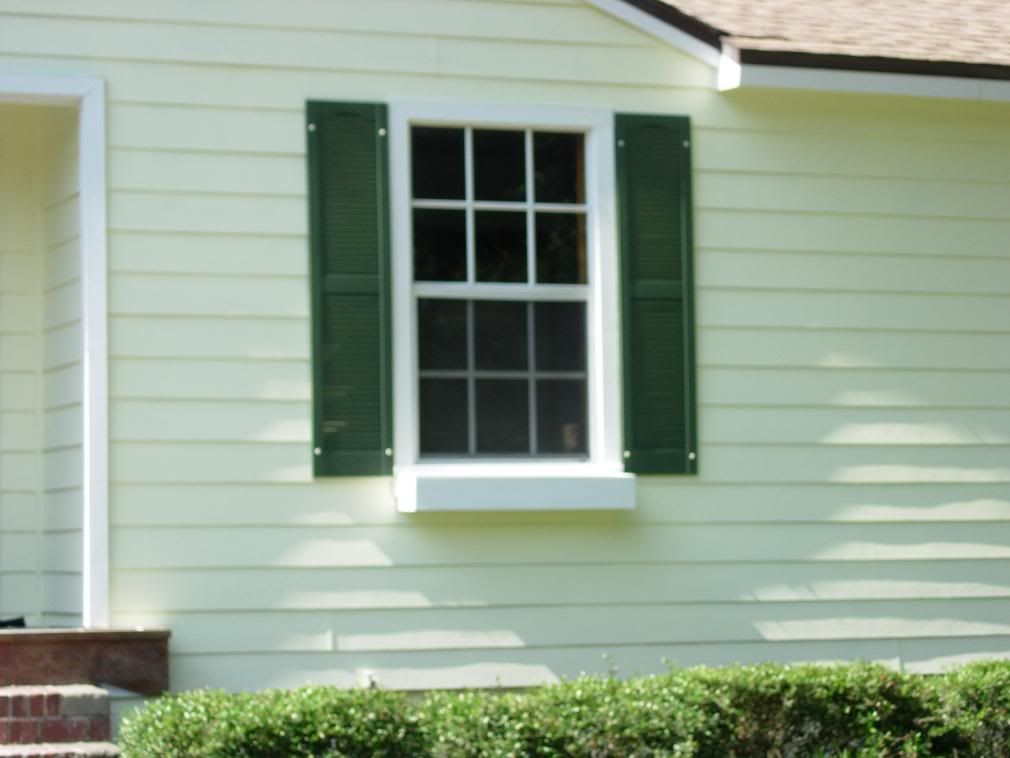 Here is a detail of the window area. The Window boxes were installed and painted, too. And the shutters look so nice.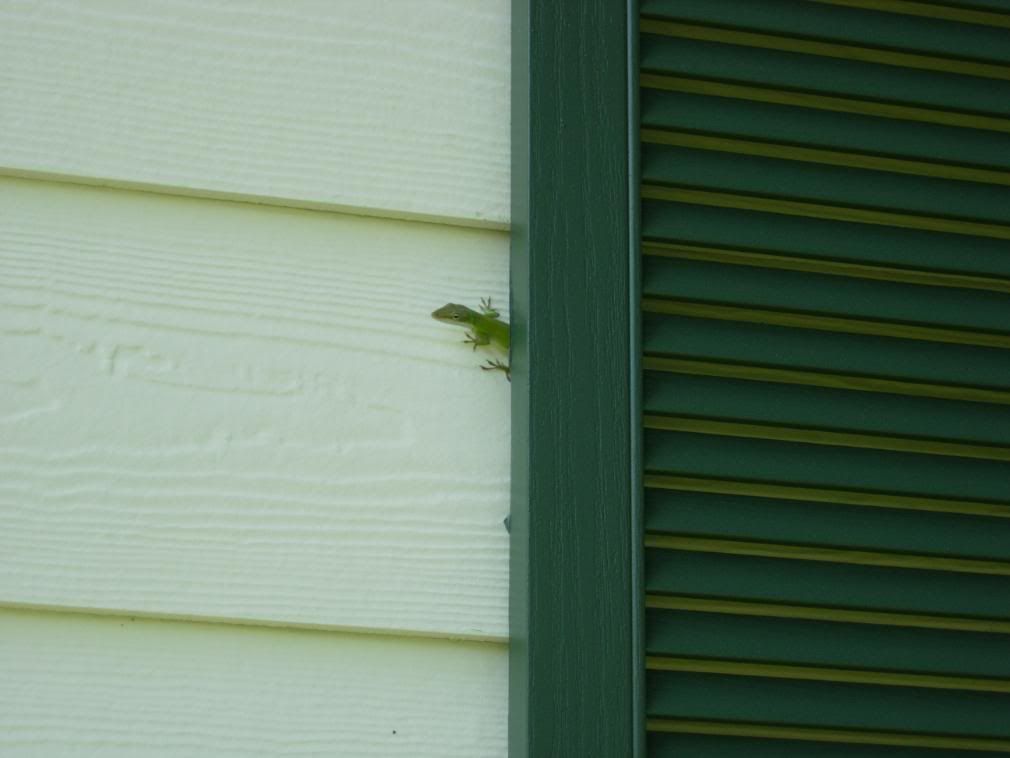 We even have a visitor to our new place.

I am so pleased. The house looks Awesome! (That's a Dan saying)

Have a Great Day!
Kristin