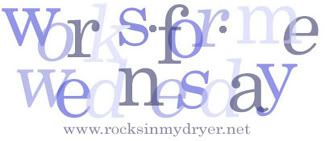 My tip this week is one that is just a great idea - quick and easy. No glue, staples, tape or ribbons. Just a few binder clips and a picture, calendar, business card or card that you want to display. Here's how I came up with the idea.
My sister sent me a calendar that had pictures of my niece for each month. I didn't have a place to hang it properly, so I made a stand for it. The calendar now has a permanent home on my entertainment center shelving.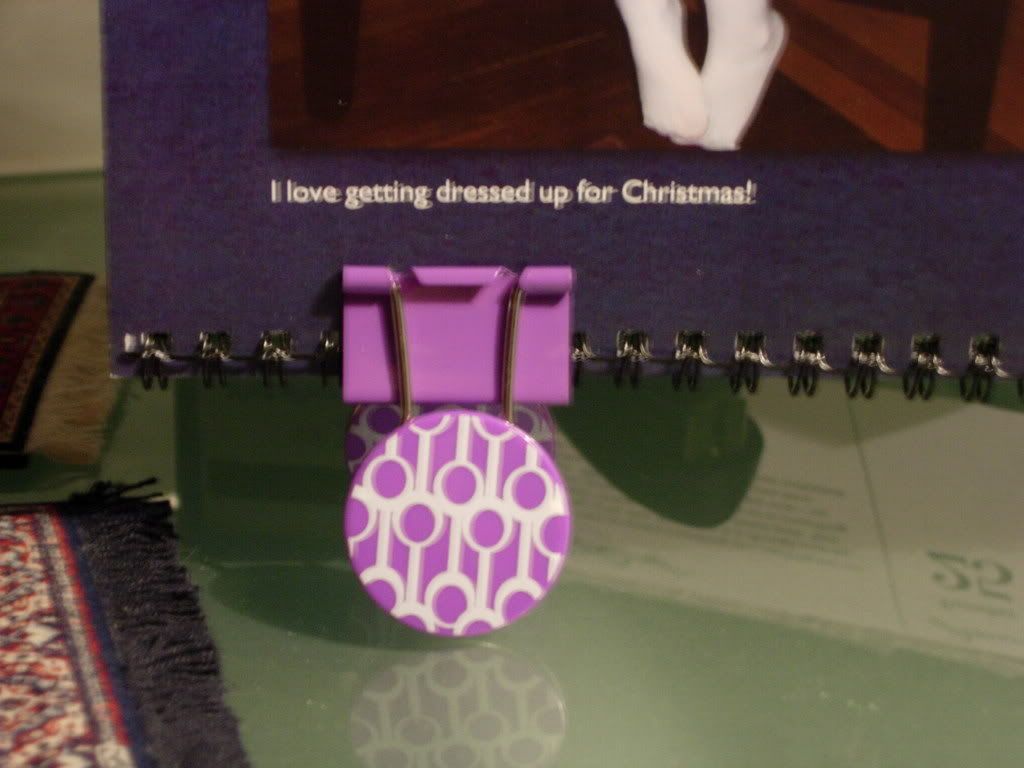 The binder clips I used in this picture are some "fancy ones" but the regular black binder clips would work just as well.
The nice thing about the binder clips is that they go over the spiral binder of the calendar.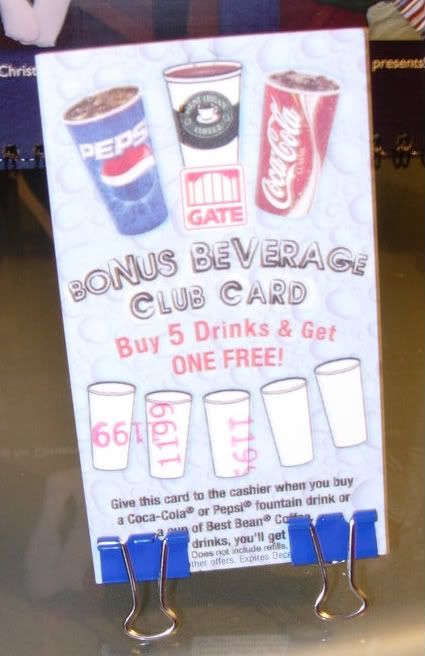 The smaller binder clips can hold up a business card to read, to keep in sight, etc. I used a drink card here to show you, but I love that you can use these binder clips to use as a stand so quickly and easily.
Leave a comment if you'd like & be sure to check out
Rocks in My Dryer
for more tips and tricks from other folks. It's one of my favorite days - Works for me Wednesdays.
I hope you have a great day!
Kristin