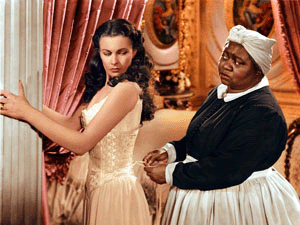 photo found on Google Images

I am totally caught up with watching Gone with the Wind. It's on TMC and there are no commercial interruptions. I haven't seen it in a very long time and I'm just engrossed! I've got a million things that I want to share, post, talk about, link to and blab on - but I'm totally head over heels in love with this movie.
So I'm not even going to pretend to write a blog post on something else :)
...but I have to say - can you imagine wearing all of those giant petticoats and hoops. Goodness!
I hope you have a delightful day.
Kristin