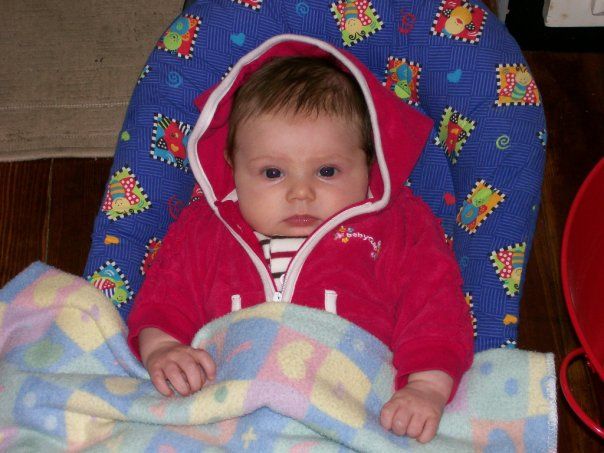 My brother in law snapped this photo of Scarlett last night at their Christmas Party. She's now 2 months old and I can't imagine her not being a part of the family. I hear that her eyes are blue, but I can't see that in this photo.
My mom is now watching Stella one day a week. The other day she (my mom) mentioned that Stella had taken the ornaments off the tree a few dozen times. I doubt it was all of the ornaments, but I'm sure it felt like it. This is just one of a series of photos my mom took of Stella playing on the stairs and admiring all of the Santa ornaments hanging from it.
Zora must be hiding in her room or something because I haven't seen a new photo of her in ages. So all we are going to get today are the little S's - Scarlett and Stella.
Enjoy!
Kristin